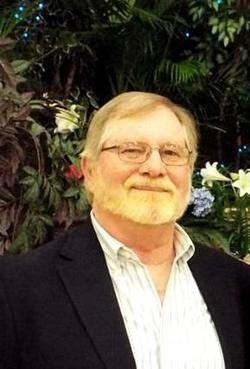 Andrew Paul Stoffl, 64, of California, MD died January 15, 2016 at his residence surrounded by his loving family and friends. Born on February 28, 1951 in Arlington, VA he is the son of the late Paul George Stoffl and Elinor Katherine Bandy Stoffl.

He was in the U.S. Navy for over 10 years and then was employed by BAE for over 27 years as a draftsman until his retirement in 2013. He was a Motorcycle Safety Instructor from 2013 to 2014. He was a member of the Southern Cruisers Riding Club from 2004-2014 (Mattawoman and Patuxent River Chapters) and AA for over 34 years.

Andrew is survived by his children, Michael Lebaron Stoffl of California, MD and Noelle Leilani Stoffl Biddlecom of Seattle, WA; a sister, Patricia Stoffl Collins of Weems, VA and many extended family and friends. He preceded in death by his parents.

Family will receive friends for Andrew's Life Celebration on Saturday, January 23, 2016 from 1:00 to 3:00 p.m., with Life Celebration Remembrances at 3:00 p.m., at Brinsfield Funeral Home, P.A., 22955 Hollywood Road, Leonardtown, MD. Interment will be private. Memorial contributions may be made to Hospice of St. Mary's, P.O. Box 625, Leonardtown, MD 20650 or a charity of your choice. Arrangements by Brinsfield Funeral Home, Leonardtown, MD.