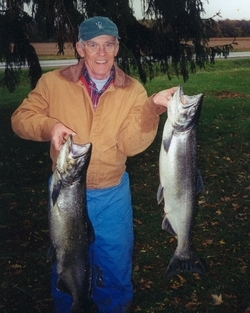 David G. Jenkins, 78, of Huntingtown passed away at his home on January 16, 2016. Raised in Detroit, MI he was preceded in death by his parents George and Nancy Jenkins, step-parents Louis and Peggy LaRose, several siblings, and his daughter Yvette.

Prior to being drafted into the Army, he began a career as a cartoonist, a job that he continued for the Military Police at Fort Gordon. Upon completing a B.A. in studio art he became a professional photographer, and an amateur (SCCA) Formula Ford race car driver. He and his wife, Mary Ballard, honeymooned at the Italian Grand Prix in Monza, Italy. In Maryland, he designed caps for the back of pick-up trucks, before retiring to devote his time to photography and fishing. David is survived by his wife Mary W. Ballard.

Arrangements provided by Rausch Funeral Home.