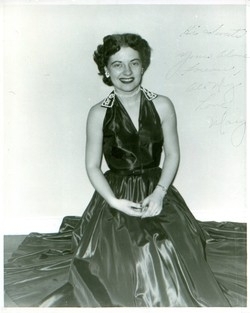 Mary Leigh Jenkins, 83, of Valley Lee, MD died January 16, 2016, peacefully in her sleep at home. She was born on January 13, 1933 in Washington, D.C. to the late Vincent Jefferson and Lillian Bond Hewitt.

Mary was employed as a dedicated secretary to the late Dr. Patrick Jarboe until her retirement.

She celebrated over 15 wonderful years of marriage with Francis Jenkins before his passing in 1985. She was an avid reader and also enjoyed word searches, camping and going to Ocean City. Her greatest love was for her family, whom she especially loved to spend her time.

She was a member of the Church of the Nazarene. She started a ladies "lunch bunch" over ten years ago with four friends from church getting together once a month or so. Eventually, there were over 30 people going to the lunch. She was the organizer and planner and loved every minute of it and being able to keep in touch with all her friends.

Mary is survived by her children, Sandra Leigh Robbins (Chuck) of Great Mills, MD; Lynn Marie Castleberry of Mentone, AL and Pamela Ann Goewey of Valley Lee, MD; brother, Vincent Joseph Hewitt of Annapolis, MD; seven grandchildren, Dale, Tammy Shannon, John, Mary, Colleen, Fred, and Rachel; 7 great grandchildren, Michael JR, Brandon, Katherine, Bobby, Jadyn Rose and Dominic and two great-great grandchildren, Elizabeth and Derrick. She is preceded in death by her parents, husband and grandson, Fred.

Family will receive friends on Thursday, January 21, 2016 from 11:00 a.m. to 1:00 p.m., with a Funeral Service celebrated at 1:00 p.m., at Brinsfield Funeral Home, P.A., 22955 Hollywood Road, Leonardtown, MD. A private interment will follow in Charles Memorial Gardens in Leonardtown, MD 20650. Arrangements by Brinsfield Funeral Home, P.A., Leonardtown, MD.