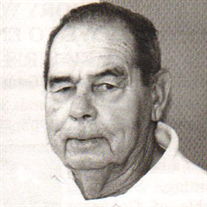 Aldus "Al" Conover of Solomons, MD passed away on Saturday, January 9, 2016 at the age of 87.

A third generation firefighter, Al was born and raised in Atlantic City, NJ. He was the youngest of three boys whose father was Atlantic City's fire chief for ten years, rising through the Civil Service ranks for 47 years. In high school, Al worked as a short order cook and water-skied with the Evening Star Yacht Club and was a member of the Atlantic City Tuna Club.

After high school, Al enlisted in the Navy, going through boot camp in Bainbridge, MD, and submarine school in New London, CT. He was assigned to the USS Scabbardfish out of San Diego, CA and over a two year period docked at exotic far eastern ports from Pearl Harbor to Peleliu, Palau, Okinawa, Hong Kong, Shanghai and Tsingtao. He was discharged as Petty Officer 3rd Class in San Diego.

Al returned to Atlantic City to work for the American Dredging Company, restoring the Atlantic City beaches. When the company moved on to Connecticut, he stayed but found jobs were scarce at that time. Al was a jack-of-all-trades, doing sheet metal work to roofing, until he spotted an ad for the firefighters' examination in Washington, DC. After passing the physical and written tests, he was appointed to the DC Fire Department. His first Engine House was so quiet, he asked for a transfer to a more active engine company and worked out of the No. 1 Engine Company downtown with the White House in its jurisdiction. At the time of the 1968 riots, Al was in charge of the Engine Company covering H Street Corridor when they worked 12 straight nights of 14 hour shifts to control burning buildings.

Al moved from rooming houses to apartments until he net Sandra Shaffer through a fellow fireman. Sandra was from Allentown, PA, and worked as a registered nurse. She spent most of her career working in orthopedic practices, then at Southern Maryland Hospital until retiring. They bought a house in Upper Marlboro and after a couple of years bought another nearby, this one with a community pool, an important feature for their three daughters: Doris who lives in Upper Marlboro, Robin who lives in Huntingtown and Elizabeth who lives in Brandywine. There are eight grandchildren.

Al retired from the Fire Department after 25 years. At that time, Sandra was going through a period of depression and he needed to be with their girls for swim meets, roller-skating and horseback riding activities. He was with Security of Southern Maryland Hospital for 13 years until his second retirement.

Over the years, the Conovers took many cruises – the Caribbean, Mediterranean, Canary Islands and West Coast to Mexico, etc. Sandra loved cruising, but Al preferred more active pursuits, especially enjoying their Redskins season tickets.

Al was the beloved husband to the late Sandra Conover and loving father to Doris Conover, Robin Dillion Beuster and Elizabeth Conover Brooks. He was the devoted grandfather to eight grandchildren and four great-grandchildren. He is also survived by one brother, John Conover and numerous other family and friends.

Arrangements provided by Lee Funeral Home.