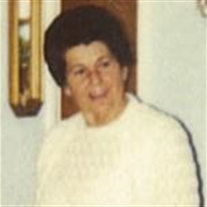 Dorothy Virginia Lucas, 101, of Hughesville, Maryland died on January 8, 2016 at Charles County Hospice House. Dorothy was born July 8, 1914 in Benedict, Maryland and was the daughter of the late Ernest and Bessie Moreland. In addition to her parents, she was preceded in death by her sisters, Adele, Pearl, Mary, Ellie, and Ann and her brothers, Francis, Ernest, Louis, Joe, and Bill.

She is survived by her son, Joe Lucas (Daonne) and daughter Jean Henderson; her sisters, Rosalie Cusick and Louise Schoungrab; and brothers, John and Thomas Moreland.

Dorothy worked hard all her life and saw a lot of changes in her life time but she was always there to help her family and friends anyway she could over the years.

A visitation will be held on Wednesday, January 13, 2016 from 9AM until time of Funeral Service at 10AM at Raymond Funeral Service Chapel, 5635 Washington Avenue, La Plata, MD 20646. Interment to follow at Trinity Memorial Gardens in Waldorf, MD.

Pallbearers: Wayne Cusick, David Cusick, Darrell Cusick, Mike Cusick, Creig Cusick, and Robert Radcliff. Memorial contributions may be sent to Hospice of Charles County, 2505 Davis Road, Waldorf, MD 20603. Arrangements provided by Raymond Funeral Service.