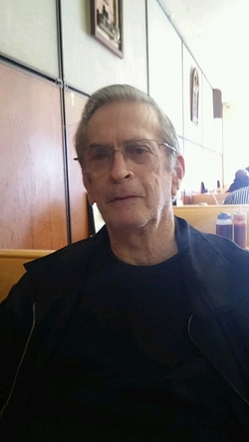 Gilbert "Pete" Joudrey, 72, of Bryans Road, MD passed away on December 15, 2015 at the University of MD Baltimore Hospital. Pete was born in the Republic of Panama on July 24, 1943 to the late Lenore and Gilbert Joudrey. He is also predeceased by his brother, Tom Joudrey.

Pete is survived by his loving wife, Patricia; son, Jason Joudrey and his wife, Dawn; daughter, Jackie DeHahn and her husband, Sean; sisters, Susan Rice, Diana Day and Jeanette Ashton; brother, John Joudrey; grandchildren, Hannah Joudrey and her fiancé, Steven Kitson, Alaina Phillipi and her husband, Travis and Kyle Joudrey; and numerous nieces and nephews.

Pete joined the Air Force and was a Jet Mechanic at Andrews AFB. He later took up carpentry and was a member of Carpenter's Local Union #132. He was also a member of the Indian Head VFW Post#1800. Pete liked to fish and camp in his spare time. He was also a regular at the Bryan's Road Lunch Box and a fan of the Washington Redskins and NASCAR. Above all, Pete enjoyed spending time with his family that he loved dearly.

A Memorial Gathering will be held on Saturday, December 19, 2015 from 1:00 to 3:00 PM at the Arehart-Echols Funeral Home, 211 St. Mary's Ave., La Plata, MD. Interment to be held at a later date. Arrangements provided by Arehart-Echols Funeral Home.