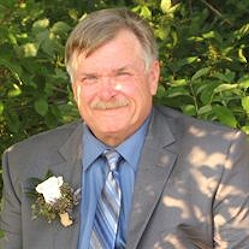 Edward Stanley Wojtkowski, 62, of Pomfret, passed away Saturday, November 28, 2015 at Washington Hospital Center. "Eddie" was born May 7, 1953 in Pittsburgh, PA to Stanley Wojtkowski and Jane Wojtkowski.

He was employed by the Department of Defense for 42 years at the Naval Surface Warfare Center in Indian Head. Wojtkowski was also dedicated to youth sports in Prince George's and Charles Counties, most recently serving as District 7 Little League Baseball Administrator for the past seven years.

Ed is survived by his loving wife of 19 years, Wendie Wojtkowski; sons, Andrew Wojtkowski (Theresa), Matthew Wojtkowski, Kieran Taylor (Andrea), and Geoff Taylor (Amanda); daughter, Daria Pool (Chris); brothers, William Wojtkowski and Paul Wojtkowski (Rose); nieces, Tia and Gina; and six grandchildren, Justin, Kiera, Jenna, Mae, Hillary, and Iris.

Visitation on Saturday, December 5, 2015 from 2PM until time of Funeral Service at 3PM at Raymond Funeral Chapel, 5635 Washington Avenue, La Plata, MD 20646. Interment will be private. Memorial contributions may be sent to MD District 7 Little League Baseball, PO Box 437, Dunkirk, MD 20754 or National Kidney Foundation, Finance Department, 30 East 33rd Street, New York, NY 10016. Arrangements provided by Raymond Funeral Service.