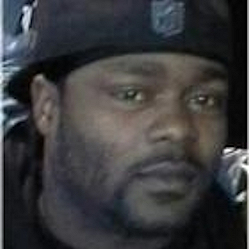 De'Ontre Lamontz Dorsey was born February 19, 1983 to Andrea Renee Smoot and Lionel Sylvester Dorsey. He graduated from La Plata High School in 2001 and followed in his fathers footsteps, working with him at LA Floors.

He was a wonderful father, son and friend. Everyone loved having him around. He was a true DIE Hard Cowboys fan. He also loved playing basketball, his gangster raps, his car and drag racing at MRI. De'Ontre especially cared about his children. He was determined to keep them on "the straight and narrow."

On Sunday, November 29, 2015, DeOntre L. Dorsey of Waldorf, Maryland transitioned to eternal life at the Laurel Regional Medical Center, in Laurel, Maryland. He was preceded in death by his great grandmothers, Nancy M. Hicks and Mary Louise Smoot, great grandfather, John P. Smoot, Sr., grandmother, Agnes M. Smoot, grandfathers, James M. Hicks and John P. Smoot, Jr. and his guardian for life, his aunt, Wilma "Stella" Dorsey Plater.

He leaves to cherish his memories his mother, Andrea R. Smoot, stepmother, Angela M. Dorsey, father, Lionel S. Dorsey; children's mothers, Magaret Mereidth and Trina Swann, children, DeMaya Cashay, DeOntré Lamontz, De'Mear DeMarco and DeVontae Cornelius Swann; sisters, DeAndrea L. Morrison and husband Terrell Morrison, Kenya K. Smoot, and Niah B. Smoot; grandmother, Mary Rita Dorsey; aunts, Jeri L. Hicks, Joyce V. Yates, Jackie Wilmer and Rhonda Johnson; uncles, Francis D. Dorsey, Jeffery L. Dorsey and Phillip J. Hicks; godparents, Gerald and Teresa Hicks and a host of nieces, nephews, cousins and friends.

A very special thanks to Marcia Johnson and Joseph Carter, Jr. "Son, you never seen a man cry until you see a man die."

Viewing, 9:00am until time of Service, 11:00am, Saturday, December 5, 2015 at New Hope AME Church, 12310 Washington Square, Waldorf, Maryland 20601. Interment, Heritage Memorial Cemetery, Waldorf, Maryland. Arrangements provided by Thornton Funeral Home.