WELCOMING NEW PATIENTS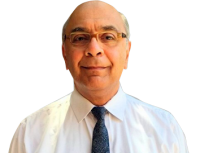 Comprehensive Gynecological & Obstetric Care in Clinton and Waldorf, MD
Said M Ali MD, Board Certified, located in Clinton and Waldorf, Maryland, offers complete obstetric and gynecological care to help you maintain optimal health. From well woman exams to ultrasounds, we're here for you every step of the way to ensure you're healthy through every stage of life.
Featuring MonaLisa Touch, a revolutionary treatment that renews intimacy and changes lives.

This in-office procedure requires no anesthesia, no downtime, and no hormones, and offers a painless, safe, and clinically proven treatment for vaginal dryness, decreased sensation, painful intercourse, and urinary incontinance.
The office of Dr. Said M. Ali Obstetrics and Gynecology welcomes Carol DeHaven, Certified Nurse Midwife, to our growing practice as we continue to welcome NEW and EXISTING patients.
Call us today to schedule your appointment, or click to visit our website and learn more about us.