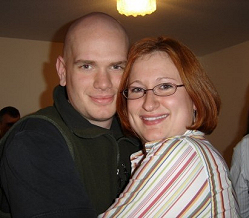 Amanda Pavis of Lusby, Maryland and Robert Goeke of Boston, MA were married on Saturday, July 23, 2005 in Disney World Gazebo Resort. The bride is the daughter of August and Lucinda Pavis. The groom is the son of Robert and Elisabeth Goeke.
The newlyweds spent their honeymoon in the Carribean on a Disney Cruise.
Amanda graudated from Patuxent High School in 2001. They are both currently SGT's in the US Army Band and are stationed in Germany.