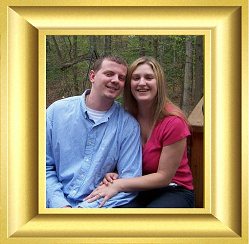 Misty Miller of Waldorf and Richard Moore of Waldorf were married on Saturday, May 06, 2006 in Rose Haven, MD. The bride is the daughter of Mr. & Mrs. Anton Miller Jr. The groom is the son of Mr. Richard Moore & Mrs. Ania Miller.
The newlyweds spent their honeymoon in ??? (It's a surprise).
You can find out more about our wedding by
clicking here
.