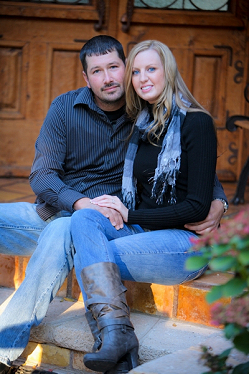 Megan Raley of Mechanicsville, MD and William (BJ) Lyon of Mechanicsville, MD were married on Saturday, March 02, 2013 in Christ Episcopal Church, Chaptico, MD. The bride is the daughter of Wayne & Emma Raley. The groom is the son of Billy & Rose Lyon.
The bride and groom met in 2009 and started dating shortly after. The future bride graduated with a Bachelor of Science degree from the University of Maryland University College in Business Administration, and plans to continue her studies after the wedding. The groom is Co-Owner of Friendly Hall Farm, where the couple will reside in Mechanicsville, Maryland.
The newlyweds will spend their honeymoon on a cruise traveling Barbados, St. Lucia, and other islands of the Southern Caribbean.