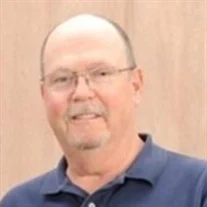 Richard Allen Huff, Sr., 74, of Waldorf, MD passed away on January 7, 2022, at home surrounded by his loving family.

Richard was born on December 15, 1947, in Washington, DC to the late Luther and Margaret (Russell) Huff.

Richard was a computer programmer for PEPCO. He had previously worked as an overhead lineman for the C & P Telephone Company, and as a US Capitol Police Officer where he earned the title of Revolver Expert. He was a duck pin bowler even having appeared on TV. He loved to dance and his favorite music was Motown. He had a passion for Muscle cars, especially his blue Ford Mustang with racing stripes. He enjoyed snow skiing, and taking his family out on their boat even though he didn't like the water. He was stubborn and never met an argument he didn't like. He loved his family immensely, especially his grandchildren and great-grandchildren. After heavy convincing, he went along with vacations the family planned and ended up enjoying every one of them.

Richard is survived by his wife of 54 years, Mary Ellen Huff, children Richard "Rick" Huff, Jr., and his wife Heather, Steven "Steve" Huff and Amanda Christie and her husband Shawn, grandchildren Rebecca Reaume and Natalie Huff, and great-grandchildren RP, Robert and Lauren. He is also survived by his brother, Ray Huff and his wife Carole, four nieces and three nephews.

Family and friends will be received on Monday, January 17, 2022, from 2-4 PM and from 6-8 PM at Raymond Funeral Service, 5636 Washington Ave, La Plata, MD 20646.

A Celebration of Life will be on Tuesday, January 18, 2022, at 11:00 AM at Good Shepherd United Methodist Church, 305 Smallwood Drive, Waldorf, MD 20602. The church is limiting the amount of people allowed to attend the service. All attendees must sign-up prior to attending. When capacity is met, the church will not be allowing anyone else in.

Interment will follow at Cedar Hill Cemetery, 4111 Pennsylvania Avenue, Suitland, MD 20746.

In lieu of flowers, memorial contributions in Richard's name may be made to Good Shepherd United Methodist Church, 305 Smallwood Drive, Waldorf, MD 20602 or Dementia Society of America, dementiasociety.charityproud.org/donate, P.O. Box 600, Doylestown, PA 18901.