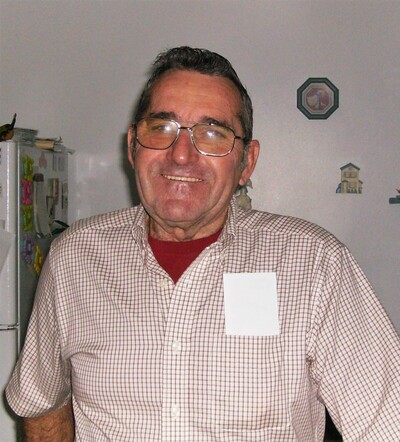 Raymond "Buddy" George Combs, age 80, of Hollywood, Maryland passed away on March 23, 2021.

Born on July 22, 1940 in Glendale, West Virginia to Albert Combs and Jane Grim Combs. He moved to St. Mary's County in 1945. He was a graduate of Great Mills High School in 1959. He served in the Lexington Park Volunteer Fire Department from 1956 to 1962 as a fireman and engineer. A very active participant in the Southern Maryland Boat Club from 1960 to 1965 racing in the E Class, driving a whirl wind called "Uncle Buddy" named by his nieces and nephew. He also served in the National Guard from 1963 until 1969 as missile mechanic and head cook.

Joining the Operating Engineers Apprentice Program in 1960 he studied pneudralics, diesel engines, and infantry mechanics courses to become a mechanic and heavy equipment operator. His career as an operator lead him to over 40 years in the construction industry where he was a master mechanic, union organizer, treasurer, and trustee for Local 77. He retired in 2001.

After retirement he lobbied for seven years to pass legislation opening aquaculture projects with the hope these projects would help clean the Chesapeake Bay and its tributaries. He always enjoyed time on the water and in nature. He loved to rise early in the morning to tong oysters, pull a haul seine, run a trotline, fish, hunt, tool leather or just watch a beautiful sunrise or sunset.

His greatest pleasure was spending time with his wife. He enjoyed teaching his children and grandchildren his love for hobbies and the outdoors. He enjoyed coaching youth soccer and gardening. He is a member of St. John Parish, Hollywood, MD.

He is survived by his wife, Shirley Ann Brown Combs who he married on September 25, 1965 at Immaculate Heart of Mary, in Lexington Park, MD, his children, Raymond Combs, Jr., Shirley Quinan, Albert Wayne Combs, Teresa Hoblitzell, and Thomas Combs, and his grandchildren, Nicholas Combs, Christina Combs, Chystallyn Combs, Catherine Combs, Jehanette Combs, Rosanna Combs, Kathleen Combs, Emma Combs, Tristan Combs, Kyrsten Quinan-Miller, Garrett Quinan, and Kendalyn Quinan. He is preceded in death by his sister, Carol Lee Combs, his father, Albert Combs, and his mother, Jane Grim Combs.

Family will receive friends for Buddy's Life Celebration on Tuesday, March 30, 2021 from 5:00 to 8:00 p.m. with a Prayer Service at 7:00 p.m., at Brinsfield Funeral Home, 22955 Hollywood Road, Leonardtown, MD 20650. A Mass of Christian Burial will be celebrated by Rev. Raymond Schmidt on Wednesday, March 31, 2021 at 10:00 a.m., at St. John's Church, 43972 St. John's Road, Hollywood, MD 20636. Interment will follow in the church cemetery.

Condolences to the family may be made at www.brinsfieldfuneral.com

Arrangements by the Brinsfield Funeral Home, P.A.