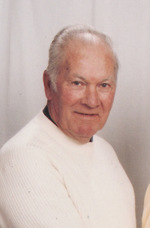 Philip David "Phil" Hill,80, of Chaptico, Maryland passed away at his residence on Friday, September 11, 2020.
Born on May 21, 1940 in Park Hall, Maryland, Phil was the son of Lewis Lorenza Hill and Alice Elizabeth Gragan Hill.

He was the loving companion of Charlotte Lacey of Chaptico, Maryland; His siblings are Abie Hill of Mechanicsville, MD, Betty Hill of Chaptico, Maryland, Miriam Cryer of Florida, Janet Hunt of Texas, Debbie Nelson of Clements, Maryland and Kenny Hill of Mechanicsville, MD.

In addition to his parents, Phil was preceded in death by his wife, Reba Mae Hill, who passed away on March 9, 2003; and his siblings, Roger Hill, Donald Hill and Faye McLaughlin.

Phil was an experienced carpenter and made his living in construction work. He also enjoyed doing cabinetry work and took great pride in making sure every detail was perfect. Phil enjoyed listening to Bluegrass music and attending Bluegrass festivals, playing cards, watching old westerns and he especially enjoyed his oysters and steamed crabs. Phil also enjoyed spoiling the little ones who fondly called him Pop Phil. The youngest two kept him smiling whether it was cuddling or watching tv with Aley or attending Kate's pretend tea parties, he always loved their company.

The family will receive friends on Thursday, September 17, 2020 from 8:30 Am to 9:30 Am in the Mattingley-Gardiner Funeral Home Leonardtown, MD; A Mass of Christian Burial will be celebrated at 10:00 AM in Sacred Heart Church Bushwood, MD with Father Stephen Wyble officiating. Interment will follow in the church cemetery. Serving as pallbearers will be Davey Hill, Roger Hill, Rodney Hill, Robert Hill, W.T. McLaughlin and Allen Lacey.

Contributions may be made towards funeral expenses.