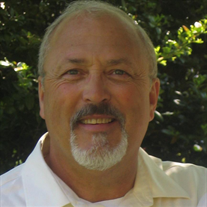 Lloyd "Alan" Marlowe of Huntingtown, MD passed away peacefully on Sunday, May 28, 2017 at the age of 68. He was born in Washington, DC on April 7, 1949. He was preceded in death by his mother, Constance Louise (Randall) and survived by his father, Lloyd Ansley Marlowe.

Alan loved adventure. He was a private pilot, enjoyed building and driving race cars, riding his motorcycle and horse, hunting, baseball and was working to acquire his deep sea diving license. He enjoyed all of this, but the greatest love, joy and happiness was spent with his family.

He was the beloved husband of Carol "Lynn" (Bennett) Marlowe and the loving father of Valerie, Shaun, Eric and Mary Ann. He was a "Super Hero" to his Grandchildren: Ashley, Stephen, Brett, Kevin, Draven, Olivia, Ashton, and Cole, and Great-Grandchildren: Anthony and Brandon. He was the brother of Gary, Ricky, Matt, Cathy, Sharon and also survived by numerous other family and friends.

You are invited to ride your motorcycle in his honor if you wish. Alan would be pleased. In lieu of flowers, memorial contributions may be made to: www.dav.org or www.specialops.org. Please jot down fond memories to share and for our family to cherish. A repass celebration of Life will follow the Christian Service. Please contact a family member for more details. Arrangements by Lee Funeral Home.