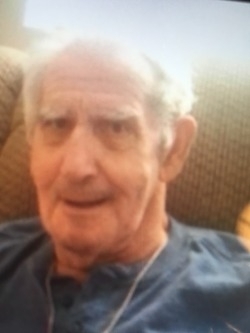 Robert Gordon Fisher Sr., 75, of Mechanicsville, MD passed away on January 1, 2017 at his residence in Mechanicsville, MD. Robert was born in Anne Arundel County, Maryland on September 2, 1941.

Robert was the son of the late Harold Sylvester Fisher and the late Florence Hood Fisher. Robert enjoyed spending time at the Northern Senior Center in Charlotte Hall, MD.

Robert was predeceased by his daughter, Bobbi Dawn; brothers, Mallon George Fisher and Harold Fisher. He is survived by his loving wife, Janet M. Fisher; daughters, Karen Brooks, Belinda Mobley, Dawn Bennett, Lisa Lawton, Carrie Sheppard; sons, Lee Hands, Robert Fisher, Jr.; 20 grandchildren and 16 great grandchildren.

Funeral arrangements are being handled by Brinsfield-Echols Funeral Home in Charlotte Hall, MD.