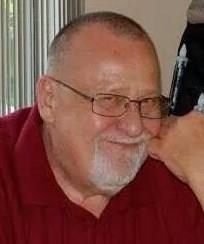 Frank H. Vevers, 69 years old, of Mechanicsville, passed away on December 4, 2016. He was a wonderful husband to his late wife, Paula Jean Vevers, who was the love of his life, and he has now joined her in Heaven.

Frank spent his lifetime in service, first as a firefighter for Allentown Fire Department in Prince Georges County, he then proudly served his country during the Vietnam War in the United States Air Force and spent over 30 years with Federal United States Marshal Service as a Bomb Technician from which he retired.

He is survived by his mother, Helen E. Vevers of White Plains, brother, Edwin M. Vevers Jr. (Pam) of White Plains, sister, Pati Jackson of White Plains, niece, Lindsey Vaira (Mike), and their three children, Keira, Austin and Savannah of White Plains, stepson, Kevin Stees (Jocelyn) of Colonial Beach, VA, stepson, Brent Stees (Wendy) of Pasadena, and his beloved grandchildren, Thomas, Taylor, Colin and Isabella. He also leaves behind many devoted friends and family. He was preceeded in death by his father, Edwin M. Vevers Sr.

A celebration of his life will be held at the Huntt Funeral Home in Waldorf on Thursday, December 8, 2016. The family will be receiving friends from 10:00am to 12:00pm with services to begin at 12:00pm. Interment will take place at a later date at Maryland Veterans Cemetery Cheltenham. In lieu of flowers, contributions to Hospice of Charles County will be appreciated. Arrangements by Huntt Funeral Home.