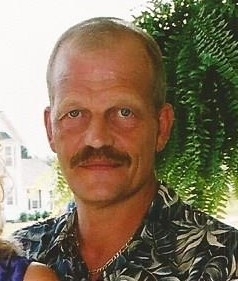 Joseph Thomas Sirna Jr., passed away with his wife by his side, on November 12, 2016 at his home in St Leonard, MD after a three year battle with cancer. Joe was born February 13, 1951 in Cumberland MD, the third child of Joseph T. Sirna Sr. and Mary Virginia (Tysinger) Sirna.

He was educated at St. Mary's School and Bishop Walsh High School, graduating in the Class of 1970. He then went to Frostburg State College, earning a Masters Degree in Education. He worked in public education for 32 years, teaching in Prince Georges County, Allegany County, and Calvert High School in Prince Frederick MD, where he taught for 27 years, retiring in 2007.

Joe was preceded in death by his parents, his brother Larry, his children's mother, and two of Elaine's grandchildren Kylee and Joseph. He is survived by his wife Elaine, his sons Vinnie and Sammy, his brother Wayne (Michelle), his sisters Mary Jo (Jerry), Gee, and Krista (Lester), Elaine's children, Laura, Sarah, Carolyn (Alvin), and James AKA "Homer" (Brandi), and Elaine's grandchildren, Daniel, Carlyn, Devonte, Timothy, Margaret and Alaina. Brothers-in-law John (Debbie) and Mark (Robyn), and numerous aunts, uncles, nieces, nephews, cousins, friends, and former students.

Joe was a unique personality. He spoke his mind about everything and had a quirky sense of humor. He was witty and sarcastic and he used those qualities to try to hide his surprisingly sweet side from his friends, but never from his wife Elaine. He loved going to Gateway, the Steelers, Natural Light, the Holiday Inn on 66th in OC, and buying jewelry. He also dearly loved "his girls" all the way to the end of his life. He will be deeply missed.

Visitation will be held at Rausch Funeral Home, 4405 Broomes Island Rd, Port Republic MD on Thursday November 17 at 2-4pm and 6-8pm. Graveside services will be held Friday, November 18 at 11am at Chesapeake Highlands Memorial Gardens, 3270 Broomes Island Rd, Port Republic MD. Arrangements by Rausch Funeral Home.