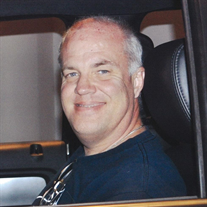 Mark Philip Sheehan, 55, of La Plata, MD died February 1, 2016 at Charles County Hospice House in Waldorf, MD.

He was an engineer at the Department of Defense (U.S. Government) in Dahlgren, VA for 29 years. He loved his church and family. He especially enjoyed taking his family to events such as the Renaissance Festival.

He was the son of Louis Edward Sheehan and Caroline Ida Page Sheehan. He is survived by his wife, Diane Christine Sheehan; his son, Matthew Sheehan; his daughter, Rachel Sheehan; and his sisters, Mary Dec and Moira Sheehan.

Friends and family received on Friday, February 5, 2016 from 10AM until time of Mass of Christian Burial at 11AM at St. Peter's Catholic Church, 3320 St. Peter's Drive, Waldorf, MD 20601. Interment to follow in the church cemetery. Memorial contributions are requested to the Trust Fund for the College Education of Rachel Sheehan. Arrangements provided by Raymond Funeral Service.