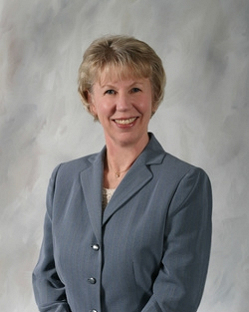 Diane L. Haderly, 72, of Lexington Park, MD died on December 16, 2015 at Hospice of St. Mary's in Callaway, MD, surrounded by her loving family. She was born on May 20, 1943 in New Jersey to the late Rohlff Darnstaedt and Lydia Christina Wittrock Darnstaedt of Lexington Park, MD.

On August 18, 1979, Diane married her beloved husband, John R. Haderly, Jr. in Huntingtown, MD. Together, they celebrated over 36 wonderful years of marriage.

From 1979, she was the secretary for the Head of Nurses at Calvert County Hospital. In 1981 she took a position with a small business that won a Navy contract to provide civilian management for the United States Navy Band, Washington, DC national concert tours. Diane was responsible for all logistics; lodging, city to city directions and travel schedules, advance meetings with tour sponsors, advertising, and concert hall requirements of the 50 member concert band. She also traveled with the Navy Band as it's road manager.

In 1986, the Navy Band moved to active duty, in house, tour management. Many of the lessons, procedures, policies, and management methods developed by Diane, were passed on to the Band's military Tour Director and are still being used today. In 1983, she was employed at COMSAT as a word processor and later a PC specialist. In 1990, she began work at Patuxent River Naval Air Station as a civilian contract computer analyst gradually working her way into management. In 1997, she began a dedicated 15 year career at Sabre Systems, retiring in 2012 as the Vice President of the Patuxent River Office. She has traveled in Europe and been to all states except Alaska and Hawaii.

In addition to her beloved husband and mother, Diane is also survived by her children, James Bogan of Sherrills Ford, NC, Thomas Bogan (Gwen) of Libertyville, IL, Matthew Bogan (Lori) of Franklin Lakes, NJ, Erin Singleton of Crofton, MD, and Kathryn Gurbuz (Irfan) of Huntingtown, MD; her sister, Marcia Carroll (Ralph) of Chesterfield, VA; her brother, Jeff Darnsteadt of Los Angeles, CA; father-in-law, John Haderly, Sr., of Chicago, IL; and eight grandchildren. She is preceded in death by her father. All services will be private.

In Diane's memory, the family requests any memorial contributions be made to Hospice House of St. Mary's, P.O. Box 625, Leonardtown, MD 20650. Arrangements by the Brinsfield Funeral Home, P.A., Leonardtown, MD.