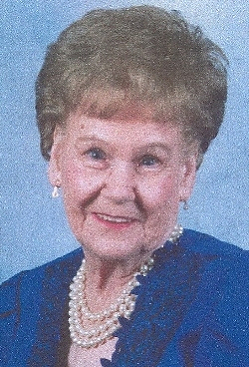 Emma Elizabeth (Schofield) Bell, 97, of Dunkirk passed away Thursday, December 17, 2015 at Calvert Memorial Hospital in Prince Frederick. Emma was born in Washington, DC to William J. and Maude (Ricketts) Schofield.

She was preceded in death by her beloved husband, William N. Bell, Sr., daughters Patricia Casselberry, Silver Spring, NY and Janice Sands, Dunkirk, MD, brother Joseph Schofield and sister Irene Barrett, both of Washington, DC.

Surviving are children Joan Koontz, Mount Dora, FL, William N. Bell, Jr., Edgewood, MD, Barbara Pelletier, Cocoa, FL, Marguerite Tate, Dunkirk, MD, James R. Bell (Joy), Orange Park, FL and John E. Bell, Dunkirk, MD. She leaves 31 grandchildren, 51 great-grandchildren and 30 great-great-grandchildren.

Emma attended Holy Name Catholic School and Stuart High School in Washington, DC. She married William N. Bell, had 9 children and was a homemaker, which she loved. The family moved to Forestville, MD. Emma was a member of Mt. Calvary Catholic Church and the Ladies Sodality. In the 1950's she volunteered to run the Bingo to help the church raise money. In 1973 the family relocated to Calvert County. She was a wonderful mother, loving gentle and caring. Her favorite charity was St. Jude Research Hospital for Children.

Arrangements provided by Rausch Funeral Home.