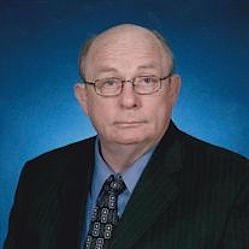 He joined the Air Force in 1963 and was in until 1967. He joined the Army Reserves (retired as a Master Sergeant) and the Metropolitan Police Department (retired as a detective), both after 20 years.

He volunteered with Charles County Rescue Squad, Tenth District Volunteer Fire and EMS, and Waldorf Volunteer Fire and EMS, EMT and Past Lieutenant and Safety Officer. He is a beloved father, grandfather (Old Man/Pop Pop), husband, mentor and truly giving person to anyone who he came in contact with.

He is the son of Earl D. Gould Sr and Margaret Gould. He is survived by his wife of 47 years, Barbara Gould; his sons, David and Mathew, his daughters-in-law, Teresa and Cassie; his grandchildren, Nicci Bolden and husband Keenan, Ryan Van Devender, and Chloe Gould.

Friends received on Thursday, December 10, 2015 from 2-4PM and 6-8PM with Fireman's Prayers at 7PM at La Plata United Methodist Church and on Friday, December 11, 2015 from 11AM until Celebration of Life Service at 12PM at New Life Wesleyan Church, 9690 Shepherd's Creek Place, La Plata, MD 20646. Interment to follow with full Army Honors at 1:45PM at Maryland Veterans Cemetery, Cheltenham, MD.

Memorials are asked to MedStar St. Mary's Hospital, Cancer Care Infusion Service, 25550 Point Lookout Road, Leonardtown, MD 20650. Arrangements provided by Raymond Funeral Service.