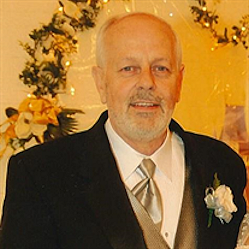 William "Bill" David Cobb, 64, of White Plains, MD died on November 30, 2015 at his residence.

Bill was the Owner/Operator of ACSI for 25 years and was proud to be a member of the Sons of the American Legion for 30 years. He was a salt fish enthusiast and a father and grandfather.

He was the son of Carlton Sansbury and Pamela Sansbury. He is survived by his wife of 35 years, Gloria Cochrane Cobb; his daughters, Tammi Lynn Cobb, Alice Marie Cobb and Patricia Aileen Cobb Link (Matthew); his brother, John Sansbury; his sisters, Carole Huff (Ray) and Linda Montgomery (Dwight); his brothers-in-law, Richard Cochrane (Sue) and Michel Cochrane (Sherry); and his grandchildren, Louis and Tyler Bassett. He is also survived by several nieces and nephews.

Friends received on Tuesday, December 8, 2015 from 10:30AM until time of Funeral Service at 12PM at Raymond Funeral Service Chapel, 5635 Washington Avenue, La Plata, MD 20646. Interment to follow at Wesleyan Memorial Gardens in La Plata, MD. Arrangements provided by Raymond Funeral Service.