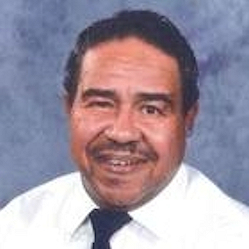 Bernard Jerome Hairston was born on April 2, 1947 in Washington, DC to the late Ulysses Noah and Evelyn Louise Hairston. Bernard attended and completed high school at McKinley Tech in Washington, DC. After high school, Bernard entered the Federal Government to begin his professional career, starting at the U.S. State Department, Government Printing Office and then moved on to the private industry before retiring from the U.S. Small Business Administration (SBA) in 2005. In addition, Bernard was a self made man who put himself through computer school to jump start his career and retired as a computer specialist at the SBA.

Bernard met his wife, Mary Yvonne in 1992 at the SBA where they both worked. They were married on April 2, 2001. They moved to White Plains, Maryland where they built their home.

Since his retirement, Bernard loved to travel with his wife. They traveled many places, but his favorite place to visit was the Grand Canyon. Bernard loved old music, old movies, and all sports. When there was a Redskins football game or a National baseball game on, Bernard knew he would either receive a call or make a call to his Aunt Doris to discuss the ups and downs of the game. He also loved to talk about the summers that he spent as a child in Wilcoe, WV. He had a chance to be with his cousins and enjoyed the country life. He also served as an active member of the Upward Trend for Families Club that helped the neighboring communities of school aged children.

Bernard was a loving husband, father, and grandfather. After a brief illness, Bernard took his eternal rest and departed this life on November 27, 2015 at his home in White Plains, MD.

Bernard leaves to cherish his memory, a wife Mary Yvonne Hairston, one son, Julian Hairston, one sister, Deborah and her husband Robert White, four step sons: Andre Thomas, Alvin Holton, Tony Holton, and Michael Holton, two stepdaughters, Vaneeta Thomas and Carlita Reese, ten grandchildren, two nephews, Jamal and Matthew White, three aunts, Doris Turner of Washington, DC, Grace Goins of Cleveland, OH, and Doris Davis of Indiana and Connie Finney of Washington, DC, one uncle, James (Jimmy) Hairston of Bladensburg, MD, and a host of cousins and many, many friends.

His viewing will take place from 9:30am until time of service 10:30am on Friday, December 4, 2015 in the Chapel of Thornton Funeral Home, P.A., 3439 Livingston Road,Indian Head, MD 20640. Interment George Washington Cemetery, Adelphi, MD. Arrangements provided by Thornton Funeral Home.