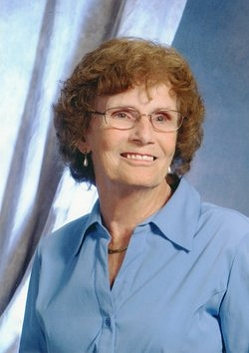 Ann Trossbach, 77, passed away at her residence in Dameron, Maryland on Monday, November 30, 2015. Ann was born in Savannah, Georgia on September 26, 1938. She was the daughter of the late Dow and Alma Seago Love.

Her family moved to the Southern Maryland area in the late 1940s with the growth of the Patuxent River Naval Air Station. She met and married Joe Trossbach who was the love of her life. They made their home on Trossbach Road in Dameron. Her husband Joe predeceased her in January 29, 1986. Ann was a Postal Worker for 25 years before retiring in 1993 as Post Master at Ridge Post Office. She also served as Post Master at Tall Timbers Post Office and a part time Postal Clerk at Dameron Post Office. After her retirement she worked seasonally as a Tax Preparer at Jackson Hewitt in Lexington Park. She was a Parishioner of St. Michael's Church in Ridge, Maryland and a member of the Ladies of Charity.

She was a loving mother to Jo Ann Trossbach, Sherry Trossbach and Kenny Trossbach (Marianne). She leaves behind six grandchildren, Tommy Coombs, Shelly Coombs, Sarah Trossbach, Victoria Trossbach, Tanner and Jenna Bullock; and three great grand children Lauren, Claude, and Marisa. In addition to her children and grand children Ann leaves behind a sister, Alma Dean Williams; sister in-laws, Mary Alice Washburn, Jenny Washburn, Brenda Love Cameron, Edna Trossbach, Carolyn Wood, Mary Lee Raley, Pat Buckner, Jane Trossbach; brother in laws, Charley Wood and Ormand Buckner.

In addition to her husband, Joe, she was predeceased by an infant daughter, Mary Teresa Trossbach; siblings, Mary Mercer, Earl Washburn, Dorothy Smith, Bill Washburn, and Clarence Love; sister in law, Margaret Trossbach; brother in laws, Marvin Smith, Chet Williams, Pete Trossbach, John (Stump) Trossbach, and David Trossbach.

Family will receive friends for Ann's Life Celebration on Friday, December 4, 2015 from 5:00 p.m. until 8:00 p.m. at St. Michael's Church, 16555 Three Notch Road, Ridge, MD 20680. Prayers will be recited at 7:00 p.m. A Mass of Christian Burial will be celebrated on Saturday, December 5, 2015 10:00 a.m. at St. Michael's Church. Interment will follow in the church cemetery.

Serving as pallbearers will be; Tommy Coombs, Tanner Bullock; Claude "G" Queen; Sarah Trossbach; Dustin Raley and Casey Raley. Memorial contributions may be made to the St. Michaels's School or a charity of your choice. Arrangements by the Brinsfield Funeral Home, P.A., Leonardtown, MD.