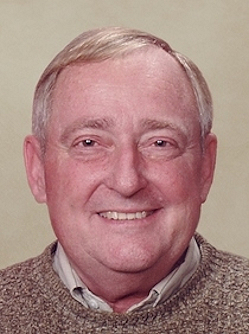 James F. Anderson (Lt.Col., U.S. Army—retired) of La Plata, MD died peacefully at Walter Reed Military Medical Center on Sunday, November 22, 2015 surrounded by his devoted family. Beloved husband of Karen, his wife of 47 years; father of Kristin (Jon) Clouse and Erik (Catina) Anderson; and grandfather of Chloe, Keira, Jack, Karenna, Dawson, and McKenna.

Born in Springfield, Illinois on October 15, 1946, Jim graduated from the United States Military Academy at West Point and exemplified the academy's motto, "Duty, Honor, Country." Upon graduation, he trained as an Airborne Ranger before deploying to Vietnam, where his courage in combat earned him numerous commendations including the Bronze Star Medal, the Defense Meritorious Service Medal, the Purple Heart with Oak Leaf Cluster, and the Army Commendation Medal. As he moved up the officer ranks, Jim traveled the world, leading soldiers and serving in places as far-flung as Democratic Republic of Congo, South Korea, and Hawaii.

Upon retirement from the U.S. Army, Jim's dedication to serving others continued with the Charles County Sheriff's Department, where he brought his military expertise to work as a crime analyst. After earning a Master's Degree from George Mason University, he devoted his spare time to teaching government and political science to students at the College of Southern Maryland.

Out of uniform, Jim's life was guided by a second motto: "Love, Laughter, Learning." A loyal family man, he cherished the moments when his loved ones gathered together and when his mischievous wit made everyone burst into laughter. A humbly brilliant scholar, he filled his office with books on history and politics , and he reveled in sharing his knowledge with others.

Jim is also survived by his siblings, Joseph Anderson; Mary Pat Willoughby; John (Wanda) Anderson; Jerry (Cheryl) Anderson; Lisa Poteet; Nina Healy; Jean O'Brien (Tim); Janet Mettey (Troy); Lt. Col. Richard (Sandra) Anderson; Lt. Col Robert (Yvette) Anderson; and Roger (Heather) Anderson, 28 nieces and nephews; and numerous other beloved family members. He was preceded in death, at age two, by his mother, Mary Eileen "Leni" Anderson (Dickerson) and later by his parents, Ray Anderson and Teresa Anderson (Caroselli).

A gathering of family and friends will be held at Arehart-Echols Funeral Home in La Plata, MD beginning at 4:00 p.m. on Monday, November 30, 2015, with prayers at 7:00 p.m. A mass will follow at Sacred Heart Catholic Church at 10:00 am on Tuesday, December 1, 2015. Internment at Arlington National Cemetery will be held at a later date. Arrangements provided by Arehart-Echols Funeral Home.