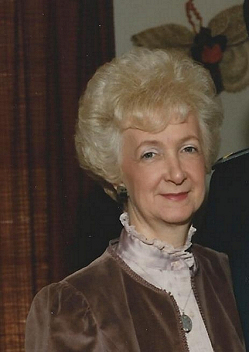 Bonnie Denton Arnold, 74, of Broomes Island, Maryland passed away at her home on November 21, 2015. She was born in Broomes Island, Maryland on January 27, 1941 to the late Wilson Edward and E. Lorena Jett Denton. Bonnie is also preceded in death by her sisters Mary Louise Humphreys, Betty Ann Shea and Patricia Freeland.

Beloved mother of Donald Edward Zindorf and his wife Amy, Grandmother of Ryan, Eric, Bailey, Brandon, and Emily Zindorf and great grandmother of Flynn Zindorf.

The family will receive friends on Saturday, November 28, 2015 from 10- 11 AM at the Rausch Funeral Home, 4405 Broomes Island Road, Port Republic, Maryland where services will be held at 11 AM. Interment will follow in Broomes Island Cemetery. Memorial contributions may be made to Folds of Honor Foundation, 5800 N. Patriot Drive, Owasso, OK 74055. Arrangements provided by Rausch Funeral Home.