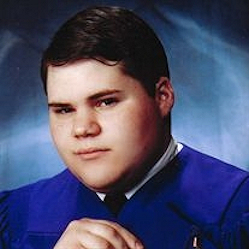 Richard "Richy" Mathias Pelzer, Jr., 27, of Waldorf, MD passed away on November 16, 2015. He was born on January 7, 1988 in La Plata, MD.

Richy was a supervisor for Dash-In. He was the lead guitarist and singer for the band Acadia which he formed and wrote the music. He was very intelligent and computer savvy. He was outgoing an outspoken. He would talk to anyone and knew no strangers. He was a loving father to his daughter Page and a best friend to his two sisters.

In addition to his daughter Page he is survived by his father and step-mother Richard Mathias Pelzer, Sr. and Novella Pelzer; beloved paternal grandparents Joyce "Mom" and Richard O. Pelzer; maternal grandfather Richard Dephillip and two sisters, Vani Peterson and Brooklynn Pelzer.

Friends will be received on Monday, November 23, 2015 from 6–8pm and on Tuesday, November 24, 2015 from 2–4pm and 6-8pm with a prayer service at 7:00pm at Raymond Funeral Service, 5635 Washington Ave, La Plata, MD 20646 where a Funeral Service will be held on Wednesday, November 25, 2015 at 11:00am. Arrangements provided by Raymond Funeral Service.