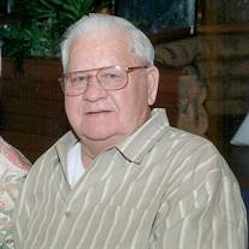 William Malcolm McColley, 86 of Pomfret, MD died November 16, 2015 at Southern Maryland Hospital Center in Clinton, MD.

He worked for PEPCO for 43 years, starting as an operator at the Benning Road Generating Station and retiring as Chief Plant Operator at the Morgantown Generating Station. He was a Veteran of the United States Navy, having served during World War II and a past member of the Elks Lodge. He was also a past member and past chief of the Riverdale Volunteer Fire Department. He was a member of a camping club.

He was the son of the late William A. McColley and the late Myrtle Olson McColley. He was also predeceased by his wife of 62 years, June D. McColley and his sister, Pat Marshall.

He is survived by his son, David Lee McColley and his wife Erma; his daughter, Dolores Ann Kalnasy and her husband George; his brother, Robert McColley; his sisters, Margie Jordan and Karen Nelson. He is also survived by four grandchildren, David McColley, Christopher McColley and his wife Scarlet, Matthew Kalnasy, and Michelle Powell and her husband Charles; and one great-grandson, Dominic McColley.

Friends received on Monday, November 23, 2015 at 11AM at MD Veterans Cemetery Chapel, 11301 Crain Highway, Cheltenham, MD 20623 for Interment Services and Navy Honors. Arrangements by Raymond Funeral Service, La Plata, MD.