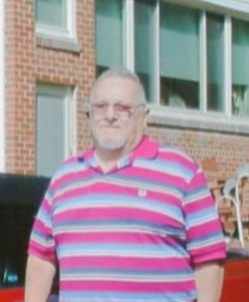 Richard Larry Gaston, 70, of California, MD died on November 12, 2015 at MedStar St. Mary's Hospital in Leonardtown, MD surrounded by his loving family. He was born on March 4, 1945 in Reading, PA to the late Elvin Gaston and Helen Virginia Sharp Gaston.

In February 1965, Rich proudly enlisted in the United States Navy and dedicated over 20 years of service before his retirement as a Chief in October 1984.

On March 3, 1967 he married his beloved wife, Patricia "Annie" Gaston in Millington, TN. Together they celebrated over 48 wonderful years of marriage.

After retiring from the Navy he worked for several contractors including DynCorp as an Aviation Storekeeper. Rich and Annie enjoyed traveling, especially along the East Coast. They have taken many trips, including to Tennessee, Alaska, Canada, New Jersey, and to visit his sister in Reading, PA. They also enjoyed camping trips in their RV. He was an avid shopper and especially loved to purchase jewelry.

Other hobbies included showing his mustang at car shows and playing card games on the computer. Rich was very charitable, and loved to help others. He volunteered often for various fundraising activities. However, his greatest love was for his family, especially his beloved wife. He was a member of the Mustang Club, Cruising Southern Maryland Club, Blue Crabs Camping Club, and the American Legion Post 221.

In addition to his beloved wife, Rich is also survived by his children, Cheryl Walker (Scott) of Anchorage, AK and Richard "Larry" Gaston of California, MD; his siblings, Kay V. Lis of Reading, PA and Bruce Gaston (Gerry) of Reading, PA; his granddaughter, Hannah Walker of Anchorage, AK; and many extended family and friends. In addition to his parents, he is also preceded in death by his brother, Robert Paul Gaston and his granddaughter, Jessica Walker.

All services will be held at a later date. Arrangements by the Brinsfield Funeral Home, P.A., Leonardtown, MD.