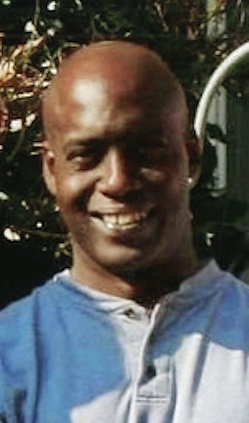 Eric Alvin Veney, 48, of Ridge, MD passed away on November 8, 2015 in Washington, DC. Born November 8, 1967 in Washington, DC, he was the son of the late Christine Annie Lovelace Veney and Samuel Edward Veney.

Eric was the loving husband of Wendy Morgan Veney whom he married on January 11, 2013 in Leonardtown, MD.

Eric is survived by his children; Morgan Veney of Ridge, MD, Ryan Veney of Ridge, MD, Demitre Carter-Veney of Orange, TX and Seth Robinson-Veney of Medical Lake, WA, siblings; Tammy Addison of Manassas, VA and Charlene Williams of Mechanicsville, VA.

Eric graduated from Oakton High School in 1985, he moved to St. Mary's county in 2001 coming from Alexandria, VA, he was a Landscaper.

The family will receive friends on Monday, November 16, 2015 from 9:00AM to 10:00AM in the Mattingley-Gardiner Funeral Home, Leonardtown, MD with a Funeral Service held at 10:00AM in the funeral home chapel with Pastor Kevin Cullins officiating. Interment will follow in Charles Memorial Gardens, Leonardtown, MD.

Pallbearers will be: Billy Ridgell, Chet Barrett, Allen Ridgell, Andy Tippett, Jimmy Morgan and Rob Beall. Honorary pallbearers will be; Tiffany Ridgell, Brian Irvin and David Strain. Memorial contributions may be made to the Eric Veney Funeral Fund at PNC Bank. Arrangements provided by Mattingley-Gardiner Funeral Home.