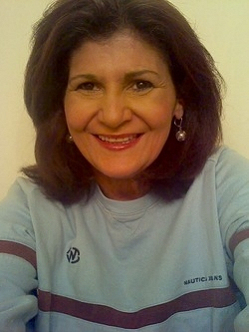 Emilia Marie Hornbeak, 52, of White Plains, MD passed away on November 4, 2015 at her home. Emilia was born in Naples, Italy on May 14, 1963 to the late Franco Minopoli and Margherita Fiore.

She is survivied by her mother, Margherita Fiore; brothers, Ciro Minopoli and Salvatore Minopoli; daughters, Carla Dimichele and Stephanie Hornbeak; and granddaughter, Brynlee Dimichele.

The family will receive friends on Monday, November 9, 2015 from 6:00 to 8:00 PM with a Prayer Service beginning at 7:00 PM at Arehart-Echols Funeral Home, 211 St. Mary's Ave., La Plata, MD. A Graveside Service will be held at 10:00 AM on Tuesday, November 10, 2015 at Trinity Memorial Gardens, 3221 Mattawoman-Beantown Rd., Waldorf, MD. Arrangements provided by Arehart-Echols Funeral Home.