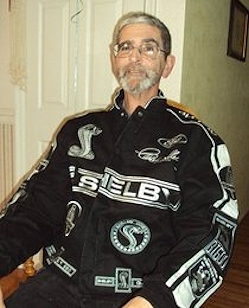 James Ivko, 65, of Waldorf, MD passed away on October 27, 2015 at Georgetown University in Washington, DC. James was born on February 14, 1950 in Brooklyn, NY to Sophie Kavros Ivko and the late Nicholas Ivko, Jr.

James is survived by his loving wife, Linda; daughter, Camille Simonds and her husband, Erik; sisters, Christine O'Meara and Terri Wright; and grandchildren, Carter and Cody.

James was employed by Utz as a Route Salesman.

The Family will receive friends on Monday, November 2, 2015 from 12:00 PM to 2:00 PM, with a Funeral Service starting at 2:00 PM at Kneeling Point Chapel, 9690 Shepherd's Creek Pl., La Plata, MD. Interment to follow in the Wesleyan Memorial Gardens Cemetery (9690 Shepherd's Creek Pl., La Plata, MD). Pastor Aaron will officiate.

Pallbearers will be Jay Zamostny, Chris Wright, Erik Simonds, Wayne Janscheck, Greg Brittain and Darrell Wyatt. In lieu of flowers, please consider making a donation to the American Cancer Society (c/o Mrs. Linda Ivko, 4759 Hummingbird Dr., Waldorf, MD 20603). Arrangements provided by Arehart-Echols Funeral Home.