The Latest Local News Headlines
What's Fun, What's Featured in St. Mary's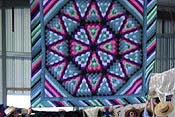 Amish Quilt Auction - Saturday, November 22, 2014
St. Mary's is known for its Amish heritage, farm markets and other goods. Be part of the tradition and attend the annual quilt auction of the Amish Community on Saturday, November 22, 2014 in Mechanicsville from 9AM-5PM. Bid on beautiful Amish-made quilts and other hand-stitched items at this traditional Amish Auction. The annual auction features more than gorgeous quilts. Find smaller hand-sewn items plus wonderful baked goods. Warm-up with delicious homemade soup. Click Here to learn more about the auction, and Click Here to learn more about St. Mary's Amish Community.
Historic St. Mary's City Presents "Hearth & Home in Early Maryland"

November 28 & 29
11am - 4pm
Historic St. Mary's City
After Thanksgiving, get out of your kitchens and into the colonists'! Gather up friends and family for Hearth and Home in Early Maryland at Historic St. Mary's City on November 28 and 29 from 11 a.m. until 4 p.m. Celebrate the end of the growing season and discover what it took to weather the winter before refrigerators, electric stoves, and grocery stores. Take home a free colonial recipe book, Fowl Weather Fair, and cook up an heirloom feathery feast in your modern kitchen.
A Colonial Christmas at St. Mary's City

December 6
11am - 3pm
Historic St. Mary's City
Find the spirit of Christmas past at Historic St. Mary's City on December 6. Colonial Christmas features a light-hearted guided tour of Town Center. Follow a rake's progress as he tries to employ the good will of the season to beat the odds and win the girl. Along the way, discover colonial holiday traditions. Help hang greens, make a craft to take home, and learn a traditional dance. Come dressed for the weather and for walking (less than one mile). Tours depart hourly, 11 a.m. to 3 p.m.
Community Photo Gallery!
Dig into your photo archive and post your best photos. Contribute to the most comprehensive, on-line community scrapbook for southern Maryland. Show off your hobby, post pics of the big playoff game or your last cool trip. Maybe you have a pic of the local landscape taken at the perfect moment. Show the rest of the world the things that make So. MD unique.
SMECO alerts customers to avoid scams
Southern Maryland Electric Cooperative (SMECO) has been alerted to a fraud scam in which customers are asked to provide payment information in order to avoid having their electric service disconnected. SMECO warns customer-members not to provide personal financial or electric account information to unauthorized callers. Customers should not provide Green Dot or Moneygram payments to callers claiming to be from SMECO. According to Tom Dennison, managing director of government and public affairs, customers have recently contacted SMECO to notify the co-op that they have received fraudulent calls from people threatening to disconnect their electric service. He said, "It seems like every few months we get a wave of customers who say they've received scam phone calls. If customers receive a phone call from someone threatening to disconnect their power, they may hang up and call SMECO directly at 1-888-440-3311. Our contact center is open 24 hours a day, every day." Read More
Twin Beach Players presents Babes in Toyland
Twin Beach Players presents Babes in Toyland, weekends November 28th thru December 14th. The theater is located at the North Beach Boys and Girls Club, 9021 Dayton Avenue, North Beach, MD. Come and see this wonderful production for the Holidays that has some beloved characters from our childhood that learn a few lessons along the way with a little holiday spirit. It's a sh ow you won't forget!