The Latest Local News Headlines
What's Fun, What's Featured in St. Mary's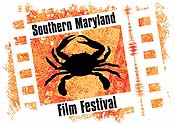 Southern Maryland Film Festival, July 11, 2015 in Leonardtown
Celebrate the art of making movies with the first-ever Southern Maryland Film Festival. Visit 15 different venues around the Leonardtown Arts & Entertainment District and see over 40 locally-made films from filmmakers of all ages. See any films you really loved? You can vote for your favorites! Then, you will get the chance to meet the filmmakers, as well as special guests Tray Chaney (from HBO's The Wire) and Count Gore de Vol himself, Dick Dyszel. For more information, details and tickets: LEARN MORE.
AccessDNR – New Official Mobile App

AccessDNR is the official app from the Maryland Department of Natural Resources for the State's outdoor enthusiasts. Whether you want to visit a State Park, hunt or fish, explore waterways by boat or kayak, or simply watch wildlife, the AccessDNR app provides all the information and services you need on the go. Click for more information!
Check Out Our NEW Classifieds!

You asked for it and now it's here! We have upgraded the classifieds to include new features that have been frequently requested by the community. These include:
The ability to post multiple ads, including photos and options, and check out one time;
Ability to renew ads within a generous time period, including extending ads that haven't yet expired;
You will be able to change your contact information in your existing ads;
Share your ads on social media sites such as Facebook and Twitter;
A FREE photo with every ad;
And the ability to fund your account for future advertising.

We've made every attempt to make the new classifieds as user-friendly as possible, but it you have trouble navigating we have FAQs and What's New to help you, or you can email us at support(at)somd.com and we'll be happy to walk you through. We hope you enjoy the new classifieds and thank you for using Southern Maryland Online for your advertising needs!
Become a Southern Maryland Online Sponsor
By becoming a sponsor, you direct more attention to your business by having your information displayed in the #1 community resource for the area AND you benefit your community by supporting this project. We have internet advertising packages to suit any budget. You will not find more cost-effective, local advertising anywhere!