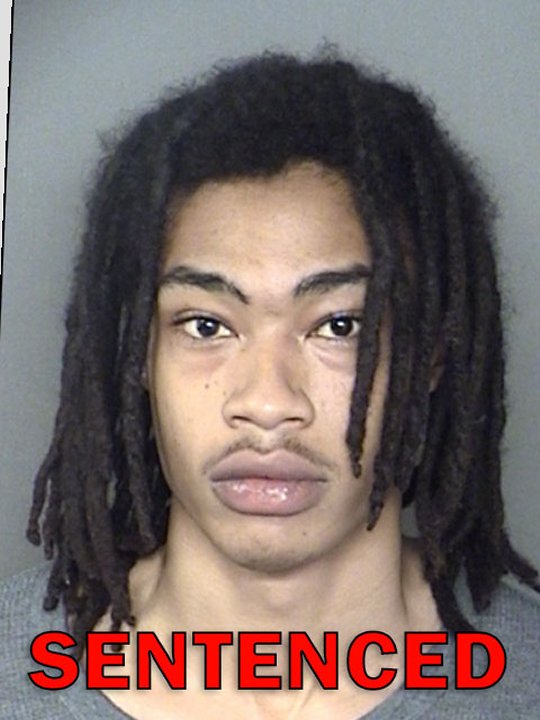 Jevontez Davis.
LEONARDTOWN, Md.
(Oct. 11, 2023)—State's Attorney Jaymi Sterling announced today that Jevontez Davis, 22, of Mechanicsville, Maryland, was sentenced to Life in prison with 50 years of active incarceration for the shooting homicide of a teenager.
On Wednesday, January 12, 2022, at 3:21 p.m., deputies from the St. Mary's County Sheriff's Office responded to Pegg Road in Lexington Park for a reported shooting. Deputies arrived on scene and located two male victims suffering from gunshot wounds. One of the victims, a 19-year-old, was pronounced deceased on scene.
"This sentence cannot bring back the life that was senselessly taken, but I hope the victim's family, his friends, and our community can find some solace knowing the Defendant will spend significantly more time in prison than the total number of years he has been alive to date," said State's Attorney Jaymi Sterling.
Senior Assistant State's Attorneys Donna Pettersen and Jeffrey Maylor prosecuted the case on behalf of the citizens of St. Mary's County.
Detective Sergeant Austin Shultz of the St. Mary's County Sheriff's Office was the lead detective.
The Honorable Michael J. Stamm presided over the case.