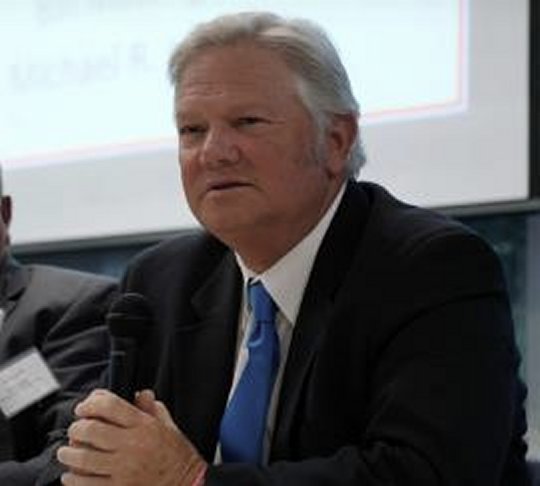 Judge Michael White.
HOLLYWOOD, Md.
(July 6, 2023)—Michael White, a judge with the Orphans Court of St. Mary's County, has been reprimanded by the state's Commission on Judicial Disabilities for several lapses including failing to file accurate financial disclosure forms and being reticent in answering questions honestly during a hearing in late June.
The commission stopped short of filing any charges against White, their report stated, because his violations did not rise to that level.
The report states that throughout a deposition in which he was asked questions about his signature he "lacked candor and credibility by not answering truthfully and honestly."
The report continues: "He was asked on numerous occasions to verify his signature made on various documents to which the judge responded 'I don't know.'"
White was also uncooperative with the investigating counsel, the commission's report reads, which prolonged the hearing. White was involved in a contentious lawsuit in federal court last year when his brother John White named alleged he and his other brother, former county assistant state's attorney Daniel White, embezzled money and stole trade secrets from a marketing firm the three brothers had owned and worked in together as executive members.
That lawsuit has since been dismissed, but investigators in the recent commission case alleged that White had under-reported his income by hundreds of thousands of dollars while working as an executive with Compass Marketing, Inc., the e-commerce company owned and operated by his brother John White in Annapolis, before moving on to work at the company known as Flywheel, which was the other company's rival.
Michael White has alleged publicly that the lawsuit brought against him and his brother Daniel by their brother John has been an attempt to conceal John White's own financial misdeeds in regards to the Annapolis based company.
The Orphan's Court judge made his claim last year; he did not return calls seeking comment for this article as of press time.
For more local stories from the County Times newspapers, visit countytimes.somd.com or find a copy on local news stands.