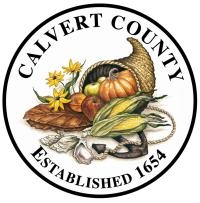 Planning Commission Seeks Comments on Recommended Comprehensive Plan
The Calvert County Planning Commission is seeking agency and public comments on its recommended Calvert County Comprehensive Plan. The plan is recommended to replace the current Comprehensive Plan first adopted in 2004 and amended in 2010 and 2017. The Planning Commission's recommended draft and support materials are available at
www.co.cal.md.us/futureCalvert
.
The Planning Commission will consider comments on the plan and may make revisions before recommending the plan be adopted by the Board of County Commissioners. A public hearing on the Comprehensive Plan will be held prior to plan adoption, but not before Feb. 26, 2019. The public hearing date, time and location will be released once the hearing details are finalized.
Comments should be addressed to Mr. Greg Kernan, Chair, Calvert County Planning Commission. While written comments may be submitted any time prior to the public hearing or submitted at the hearing, the Planning Commission is requesting comments by Tuesday, Feb. 26, 2019. Please note that names, addresses/e-mail addresses and/or written comments become part of the public record and may be made available to the public upon request and posted to the county's website.
Comments may be submitted in the following ways:
• Email pz@calvertcountymd.gov
•Mail to 175 Main St., Prince Frederick, MD 20678
•Fax to 410-414-3092
•Hand deliver to 150 Main St., Suite 300, Prince Frederick, MD 20678
The Comprehensive Plan update process is now in its third and final phase. The first phase—identifying issues—included meetings and a series of public workshops in the summer and fall of 2016. Phase 2—plan development—featured workshops, public meetings and open houses, along with the development and review of the first draft, published in October 2017. Phase 3—the adoption process—began in spring 2018 with the publication of the second draft in May. The Planning Commission held monthly work sessions June through November 2018 to review public comments and make revisions to the draft plan.
Calvert County Department of Parks & Recreation to Offer Walk With Ease Program
The Calvert County Department of Parks & Recreation, in partnership with the Arthritis Foundation, will offer a six-week Walk With Ease program beginning Monday, Jan. 28. The program is designed to help citizens with arthritis pain begin safely incorporating exercise into everyday life. Sessions will be held every Monday, Wednesday and Friday through March 11 from 10-11:30 a.m.
Walk With Ease can help reduce the pain and discomfort of arthritis; increase balance, strength and walking pace; and improve overall health. To learn more, residents are invited to an information session scheduled for Wednesday, Jan. 16. The session is from 10-11 a.m. at Northeast Community Center located at 4075 Gordon Stinnett Ave. in Chesapeake Beach.
For additional information, please contact the Calvert County Department of Parks & Recreation at 410-535-1600, ext. 8211 or 8205. Citizens with speech or hearing impairment can contact Maryland Relay at 800-735-2258. Calvert County services are accessible for individuals with disabilities.
Calvert County Department of Parks & Recreation Installs New Floating Dock at Lower Marlboro Wharf
The Calvert County Department of Parks & Recreation, Natural Resources Division, announces a new floating dock has been installed at Lower Marlboro Wharf. The installation of the dock is part of a multi-year effort to increase water access for residents in Calvert County. This $43,000 project was funded by the State Highway Administration's National Recreational Trails Program grant.
The floating dock offers safe access to the Patuxent River and allows kayak and canoe paddlers to explore the river and its wetlands. This location provides access along a stretch of the Patuxent River with very few public launching facilities. Lower Marlboro Wharf is located at the end of Lower Marlboro Road in Owings.
Lower Marlboro is one of 20 former steamboat landings/wharves located in Calvert County. Approximately 36 miles from where the Patuxent River meets the Chesapeake, the wharf accessed an important mode of transportation for local residents, farmers and businesses.
A full list of water access sites that are part of the Patuxent Water Trail is available at
www.patuxentwatertrail.org
. To learn more about water access sites and trails throughout Calvert County, pick up a copy of the "Water Trail Adventures in Calvert County, Maryland" guide. The guide offers maps and detailed descriptions of water access sites and amenities throughout the county including six paddling routes in the Chesapeake Bay, Patuxent River and St. Leonard, Cocktown and Caney creeks. It also provides information on historic, cultural and tourism resources.
Visit
www.calvertcountymd.gov/WaterAccess
to download a copy of the guide for free. The guide can also be purchased for $3 from the Maryland DNR Outdoor Store online or by calling the Calvert County Natural Resources Division at 410-535-5327. Additionally, guides are available at sites throughout the county including Kings Landing Park, Jefferson Patterson Park & Museum, Solomons Visitor Center, Calvert Marine Museum, Solomons Boat Ramp, North Beach Welcome Center, Chesapeake Beach Town Hall and Battle Creek Cypress Swamp Nature Center.
Learn more about the Calvert County Natural Resources Division by visiting online at
www.calvertcountymd.gov/naturalresources
. For updates on Parks & Recreation services, park availability, field closures and more visit Parks & Recreation at www.Facebook.com/CalvertCountyParks.
Honor Veterans with Commemorative Bricks in Support of Solomons "On Watch" Memorial Statue
The Calvert County Department of General Services is coordinating the annual "On Watch" memorial brick campaign taking place now through April 30, 2019. For a limited time, the public may purchase memorial bricks to be placed at the Veterans Patio, located at the World War II "On Watch" Memorial Statue in Dowell.
The bricks are available to memorialize those who served our country during World War II. The cost of each brick is $100 and all contributions are tax deductible. Bricks will be installed in fall 2019 and purchasers will be notified when the bricks are in place and available for viewing. "On Watch" applications are available at
www.calvertcountymd.gov/onwatch
. To learn more, call Melinda Donnelly at 410-535-1600, ext. 2565.
The "On Watch" Memorial Statue is an 8-foot-tall bronze statue unveiled in 2007 by Maryland artist Antonio Tobias Mendez. The statue commemorates the people and work at the Solomons Amphibious Training Base, the nation's first, during World War II. Between 1942 and 1945, around 68,000 sailors, marines, coast guardsmen and soldiers trained to make beach landings; these forces had major roles at landings in Guadalcanal, North Africa, Sicily, Normandy and the Pacific Solomons Islands.