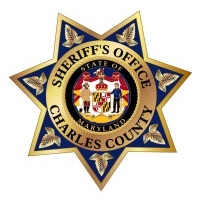 LA PLATA, Md.
(December 21, 2018)—The Charles County Sheriff's Office released the following incident and arrest reports.
TWO WOMEN CHARGED WITH FIRST-DEGREE ASSAULT: On November 17 at 11 p.m., officers were dispatched to the 100 block of Bland Drive in Indian Head for the report of a stabbing. When officers arrived, they learned two female suspects stabbed two women who are known to them and fled the scene in a white Dodge van. Officers canvassed the area and observed the van nearby. They initiated a traffic stop and arrested the suspects. The investigation revealed the suspects,
Melinda Ann Allen, 31
, and
Melissa Marie Russell, 32
, drove to the victims' house and forced their way inside. During a physical altercation, Russell stabbed a 55-year-old woman twice in the upper body and Allen stabbed a 26-year-old woman once in the torso. The suspects then rammed their van into one of the victims' cars several times before fleeing. The incident is the result of a dispute that occurred earlier in the day. The victims were flown to a hospital where they were treated for injuries that were later determined to be non-life threatening. The suspects were charged with first-degree assault, second-degree assault, home invasion and other related charges. Det. J. Long is investigating.
DNA ANALYSIS LINKS SUSPECT TO ARMED ROBBERY: Charles County Sheriff's investigators have identified and charged a man in connection with an armed robbery that occurred earlier this year. The arrest is the result of a DNA match combined with investigative work. On March 21 at 2:06 p.m., a lone male suspect entered a liquor store in the 10600 block of Crain Highway in Bel Alton. He produced a handgun and demanded money from a clerk. During the robbery, the suspect shot the clerk in his arm. The suspect then fled in a car. Evidence was recovered and submitted for DNA analysis. The DNA was subsequently linked to
Raymund Antoine Bradford, 41, of Temple Hills
. On November 6, detectives—along with the assistance of U.S. Marshals—located Bradford at his residence. A search warrant was served and investigators recovered additional evidence that was linked to the robbery, as well as another crime in a nearby county. Bradford was charged with armed robbery, first-degree assault, second-degree assault, and other related charges. Detective C. Gregory is investigating.
PGPD INVESTIGATING THE STABBING OF AN OFF-DUTY CHARLES COUNTY SHERIFF'S OFFICER / STATEMENT: On the evening of December 16, the Charles County Sheriff's Office was notified by Prince George's County Police that an off-duty CCSO officer was stabbed in the abdomen during an altercation with a male suspect inside a tavern in Fort Washington. The officer, a six-year veteran, was transported to an area hospital and is in stable condition. The Sheriff's Office continues to work closely with the PGPD. In addition, and in accordance with agency policy, the CCSO Office of Professional Responsibility has initiated an administrative investigation. The suspect, Christopher DeWitt, was arrested and charged with first-degree assault, second-degree assault and reckless endangerment.
MAN CHARGED IN CONNECTION WITH HOMICIDE: On November 2, Charles County Sheriff's detectives initiated an investigation into a possible missing person. Family members of Ronaj Henderson, 22, of Bryans Road, last saw him in the morning hours of October 27. During the course of the investigation, it was learned the victim had been shot in the area of Bryans Road by a person known to him and his body was left somewhere in western Charles County. The investigation led detectives to the area of Riverside Road and Smith Point Road in Nanjemoy. On November 4, Henderson's body was found in a wooded area. Based on additional information, detectives identified the suspect as
Janeal Jerome Thompson, 26, of Bryans Road
. Thompson was located in Arlington, VA on November 4 and was subsequently extradited to the Charles County Detention Center on November 7 where he was charged with first-degree murder and other related charges. Anyone with additional information is asked to contact Det. J. Feldman at (301) 609-6474. Tipsters wishing to remain anonymous may contact Charles County Crime Solvers by calling 1-866-411-TIPS.
OFF-DUTY OFFICER APPREHENDS GUNMAN IN ROBBERY: On November 6 at 2:01 p.m., an off-duty CCSO officer heard gunshots in the 5700 block of Karen Court in Bryans Road. The officer ran toward the area where the shots were fired and he observed a male with a shotgun. The officer was able to apprehend the suspect without incident. An investigation revealed two groups of people met in the area just prior to the shooting at which point one group tried to rob the other group. Gunshots were exchanged and a 19-year-old male was shot in the shoulder. He fled in a car with a friend and drove to a hospital where he was treated and released.
Chase Green, 16
, was arrested and charged as an adult with first-degree assault, second-degree assault and other charges. Detective R. Johnson is investigating.
TRAFFIC STOP LEADS TO RECOVERY OF HANDGUN AND STOLEN DIRT BIKE: On November 5 at 1:37 a.m., Officer T. Rickard initiated a traffic stop on Crain Highway near Clifton Drive. During the stop it was learned the driver of the vehicle had a revoked license. Further, the trailer the driver was towing was not properly registered. A check on the VIN on a dirt bike that was on the trailer revealed it had been reported stolen. In addition, a handgun and drugs were located inside the car. The driver,
Brandon Jermine Williams, 29, of Richmond, Va.
, was arrested and charged with motor vehicle theft and traffic-related offenses. A passenger in the car,
Rashann Xavier Bates, 23, of Henrico, Va.
, was charged with motor vehicle theft and possession of a controlled dangerous substance. Another passenger,
Kraig Loggan Jackson, 28, of Richmond, Va.
, was charged with motor vehicle theft and possession of a firearm.
STOLEN MOTOR BIKES: Between October 31—November 8, unknown suspect(s) broke into two different sheds in the 11200 block of Mattingly Road in La Plata and stole dirt bikes and other items. Cpl. J. Rager is investigating.
THEFT OF WHEELS: Between November 4—November 5, unknown suspect(s) stole the wheels from an SUV in the 10500 block of Sourwood Avenue in Waldorf. Officer D. Butler is investigating.
THEFT OF WHEELS: On November 6, during the overnight hours, unknown suspect(s) stole the wheels from a vehicle parked in the 12000 block of Pierce Road in Waldorf. PFC C. Chamblee is investigating.
JUVENILE CHARGED WITH MAKING THREATS OF MASS VIOLENCE: On December 7 at approximately 6 a.m., a Charles County Sheriff's school resource officer was notified of a social media post containing a threat to North Point High School later that day. Officers were able to quickly identify the person who posted the message and made contact with him and a parent. The suspect, a 16-year-old male, indicated the post was a joke. He was charged with making threats of mass violence and school disturbance. The Charles County Sheriff's Office works closely with Charles County Public Schools to help keep schools safe and secure. Through the SRO program, sworn police officers work with the school administrative staff on a daily basis to enhance safety at schools. The CCSO has been working with Charles County Public Schools and administrators to remind students about the dangers of making threats, the disruption they cause and the consequences for anyone identified as having posted a threat to the safety of a school or community. As a reminder, parents are asked to talk with their children about the implications of making threats and encourage them to report information immediately.
According to Md. CRIMINAL LAW Code Ann. § 3-1001, making threats of mass violence can result in the following penalties upon conviction: Imprisonment not exceeding 10 years or a fine not exceeding $10,000 or both. Additionally, a court can order a person to reimburse the appropriate unit of federal, state, or local government or other person for expenses and losses incurred in responding to the unlawful threat.
ARMED ROBBERY: On November 4 at 8 p.m., the victim was making a food delivery in the 8100 block of Old Leonardtown Road in Hughesville when he was robbed at gunpoint. The victim described the suspect as a white male, 5'11, thin build, possibly in his 20's, wearing sweatpants or camouflage pants with a black sweatshirt, a black beanie cap and a mask that covered the lower half of his face and neck. The suspect was carrying a rifle. Cpl. S. Cartwright is investigating.
BURGLARY: On November 3 at 10:15 p.m., officers responded to the 2900 block of E Mourning Dove Place in Waldorf for the report of a burglary. Investigation revealed two occupants of a house left for a short period of time. While they were gone, they received an alert from a doorbell surveillance camera (See attached video). They observed two suspects standing at the front door; one suspect used a crow bar and pried the door open. Once inside, the alarm activated and the suspects fled. Nothing was reported stolen. PFC D. Walker is investigating.
Charles County Crime Solvers offers rewards of up to $1,000 for information that leads to the arrest or indictment of a person responsible for a crime in Charles County. Anyone with information about an unsolved crime or the location of a fugitive may contact Charles County Crime Solvers by calling 1-866-411-TIPS, texting CHARLES + the tip to CRIMES (274637) or submitting tips online at tipsubmit.com. All individuals who provide tips through Crime Solvers will remain anonymous.
For the current list of crime solvers cases in southern Maryland, see so.md/mostwanted
Disclaimer: In the U.S.A., all persons accused of a crime by the State are presumed to be innocent until proven guilty in a court of law. See: so.md/presumed-innocence. Additionally, all of the information provided above is solely from the perspective of the respective law enforcement agency and does not provide any direct input from the accused or persons otherwise mentioned. You can find additional information about the case by searching the Maryland Judiciary Case Search Database using the accused's name and date of birth. The database is online at so.md/mdcasesearch . Persons named who have been found innocent or not guilty of all charges in the respective case, and/or have had the case ordered expunged by the court can have their name, age, and city redacted by following the process defined at so.md/expungeme.