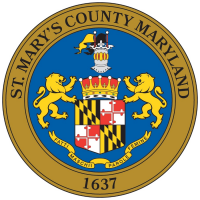 Next Meeting of the Emergency Services Board Scheduled
The St. Mary's County Emergency Services Board will hold its next meeting on Wednesday, October 10, at 7 p.m.
The meeting will take place in the commissioners meeting room inside the Chesapeake Building, located at 41770 Baldridge Street, Leonardtown, Maryland.
6th Annual Shred Event to Take Place November 3
The St. Mary's County Department of Public Works & Transportation will conduct the 6th annual community document shredding event at the St. Andrew's Landfill on Saturday, November 3, from 8 a.m. to noon.
This community event provides residents an opportunity to have their confidential, private and important documents destroyed by a professional shredding service at no cost. The truck can hold approximately 12,000 pounds; turning sensitive documents into confetti-sized pieces. This type of shredding ensures confidential material cannot be copied. All paper material shredded during the event is recycled.
Community shredding events help protect individuals from identity theft and consumer fraud which have become an epidemic in our communities.
Citizens are asked to refrain from bringing materials which are not confidential in nature, such as newspapers and magazines (these items can be disposed of at the six Convenience Centers) as they will cause the truck to quickly fill up. The shredder can handle simple staples, paper clips, spiral note books, and thin metal prongs, however it cannot accept 3 ring binders. Residents should limit the number of boxes brought to the event 3 standard bankers' boxes (10"H x 12"W x 15"D) per person. A total of 13,460 pounds (6.73 tons) of paper was collected at the last event held on June 23, 2018.
For more information about the Shred event, contact the St. Mary's Department of Public Works and Transportation at 301-475-4200 ext. *3550. For more information on recycling programs, log on to
www.stmarysmd.com/dpw/
Last Chance to Register to Vote or Update an Address and Vote
Eligible Maryland residents can register to vote and registered voters can make address changes during early voting. If all of the requirements are met, the voter can complete or update his or her registration, mark, and tabulate his or her ballot at the early voting center.
To register and vote during early voting in St. Mary's County, an individual must be eligible to vote in Maryland and be a resident of St. Mary's County. He or she can go to the early voting center in St. Mary's County and bring a document proving residency. The documents that prove residency are a Motor Vehicle Administration (MVA) issued driver's license, ID card, or change of address card, or a paycheck, bank statement, utility bill, or other government document with individual's name and current address.
If a voter is registered but has moved, election officials can process this change at the early voting center in St. Mary's County.
There is one early voting center in St. Mary's County, which will be open from 10 a.m. to 8 p.m. Thursday, October 25 through Thursday, November 1 (including Saturday and Sunday). There is at least one early voting center in every county. 12 counties have more than one center. St. Mary's County's early voting center is accessible, with adequate parking and within a convenient driving distance for most voters in the county. The early voting center in St. Mary's County is located at the Hollywood Firehouse main building, 24801 Three Notch Road, Hollywood, MD 20636.
Same day registration or address change process is only available during early voting. It will not be available on Election Day. Party or name changes cannot be processed during early voting or Election Day.
Early voting for the 2018 General Election begins Thursday, October 25 and continues through Thursday, November 1. According to prior voting patterns, the best days to avoid delays will be Saturday, October 27 and Sunday, October 28. For more information about early voting, visit:
elections.maryland.gov/voting/early_voting.html
. Election Day is Tuesday, November 6, 2018.
For more information, voters may contact the St. Mary's County Board of Elections at 301-475-4200, ext. *1625 or visit:
elections.maryland.gov
St. Mary's County Board of Elections to Conduct Public Logic and Accuracy Demonstration
The St. Mary's County Board of Elections will conduct a Public Logic and Accuracy Demonstration on the DS200 Ballot Scanner and the Express Vote voting equipment on Friday October 12, 2018. The demonstration begins at 10 a.m.
Testing will take place at the Election Warehouse, 47382 Lincoln Avenue in Lexington Park, MD 20653 (site of the Old Carver Elementary School).
If you have any questions, please contact Wendy Adkins at 301-475-4200 ext. * 1613.
Community Health & Wellness Fair Coming October 19
The 2018 Health Fair, sponsored by the St. Mary's County Department of Aging & Human Services, takes place on Friday, October 19, from 9 a.m.—3:30 p.m. The event will be held at the Southern Maryland Higher Education Center, 44219 Airport Road in California, MD and is open to the public.
Flu Shots will be available for $20. Cash and check will be accepted. Due to regulation changes, Medicare will not be accepted for flu shots. In addition to the flu vaccines, the Health Fair will offer a variety of free screenings and health checks including skin cancer screening, hearing screening, vision screening, dental health screening, blood pressure screening and much more.
Lunch will be available for purchase from Rita B's Catering. Licensed Massage Therapist Fae Baur will be on site from 9:30 a.m.-2:30 p.m. offering free mini-massages. The St. Mary's County Sheriff's Office will be on-site to collect expired or unwanted medications.
Nearly 700 people attended last year's Health Fair where they learned more about the latest health and wellness news and products.
The Department of Aging & Human Services anticipates a similar turnout for the 2018 Health Fair. The department thanks the many sponsors for this event, including Edward Jones, CareFirst BlueCross Blue Shield, The Center for Vein Restoration and St. Mary's Nursing and Rehabilitation Center.
For more information, contact Sarah Miller, Community Programs & Outreach Manager, at 301-475-4200, ext. *1073 or via email to sarah.miller@stmarysmd.com or visit
www.stmarysmd.com/aging/healthfair.asp
or find us on Facebook, keyword St. Mary's County Department of Aging & Human Services.
Three Notch Trail Awarded Funding for Phase 7
Award is part of over $17 million for Bicycle and pedestrian projects statewide
St. Mary's County is set to receive $4.1 million from two separate state and federal grant programs for the construction of the next phase of the Three Notch Trail.
The Hogan administration has announced $17,276,154 in grants to support improvements to bicycle and pedestrian safety and connectivity across the state. St. Mary's County was awarded 24% of the overall award.
The money will be used to build a 3.3 mile extension of the trail, which serves as a regional recreational, tourism, and transportation corridor. Awards from the Maryland Bikeways and Transportation Alternatives programs will support the construction of Phase 7 of the trail.
The Three Notch Trail is a county-identified priority which enjoys broad interest and support from the community and the Tri-County Council for Southern Maryland. When Phase 7 is complete, 14.3 miles of the trail will be done and when all nine phases are complete, Three Notch Trail will run approximately 25 continuous miles, from Deborah Drive in Charles County to Pegg Road in Lexington Park (at the entrance to Naval Air Station Patuxent River.) The trail will provide future connections to the Religious Freedom Byways route, War of 1812 sites and destinations in Leonardtown.
"I am very excited that Phase VII of the Three Notch Trail will be moving forward," said Arthur Shepherd, Recreation and Parks Director. "The citizens will be delighted with this 3.3 mile portion of the trail which will extend from the Hollywood Volunteer Rescue Squad property (near the new water tower off Rt. 235) to FDR Boulevard."
"This comes as very welcome news for the trail and county," said Commissioner President Randy Guy. "As someone who is an avid walker I am pleased to know the next phase of the trail will become a reality. The trail remains one of the county's jewels enjoyed by citizens and tourists alike."
Fall Household Hazardous Waste Collection Day Coming in November
The Fall Household Hazardous Waste Collection Day event, originally scheduled for September 15, will now take place on Saturday, November 10. The St. Andrew's Landfill will serve as host for the event, between the hours of 8 a.m. and 4:30 p.m. The event was postponed due to potential impacts of Hurricane Florence.
The program allows residents to clean out their barns, basements, sheds, garages, storage areas under kitchen sinks, etc. and take advantage of the opportunity to properly discard of potentially toxic/dangerous materials. Residents who miss this opportunity to safely dispose of household hazardous waste materials will have another opportunity in spring 2019.
Hazardous waste items which will be accepted for collection include Acids, Ammonia, Bleach, Cleaners, Fuels, Gas/Oil Mixtures, Gasoline, Household and Lawn Pesticides, Mercury Thermometers, Photography Chemicals, Pool Chemicals, Solvents, Wood Preservatives, Paint Thinners, and Alkyd (oil-based) Paint. Since Latex Paint is not considered hazardous, it can be disposed with your regular trash collection as long as the mixture is harden by adding absorbents (cat litter, sand, sawdust, or paint drying crystals) prior to disposal. If, however you are unable to do so, Latex Paint will also be accepted.
Items which will not be accepted include Ammunition, Asbestos, Explosive Materials, Medical Waste, Pharmaceuticals, Radioactive Materials, and Picric Acid.
Collect and dispose of your household hazardous waste materials through safe and environmentally responsible practices using the county's certified vendor, ACV Enviro.
For more information please contact the St. Mary's Department of Public Works and Transportation at 301-475-4200, ext. *3517. You can also log on to their website at
www.stmarysmd.com/dpw/recycling-solid-waste/
.
2018 State of the County Video Report and Executive Summary Now Available for Viewing
Citizens wanting to learn more about progress made by the county during the last fiscal year can view the 2018 State of the County video report.
The 22 minute report highlights accomplishments made on projects and programs undertaken in 2017 and 2018. The report also looks ahead to projects currently underway, including the new Garvey Senior Activity Center and Leonardtown replacement project and FDR Boulevard.
"Each year it has been amazing to see how the county has progressed along with respect to a number of these projects," said Tony Jones, Communications Director. "The annual State of the County video report has become a must view for citizens wanting detailed information about how their tax dollars are being spent."
The video report also comes with an accompanying Executive Summary, a two page listing of accomplishments in the past year and goals for the upcoming year.
Citizens wanting to view the video report can do so on the county's YouTube channel at
youtu.be/jFT7quwV_9w
and via a link on the county's homepage. A copy of the Executive Summary can be downloaded from the Public Information Office's webpage at
www.stmarysmd.com/docs/2018%20State%20of%20the%20County%20Executive%20Report_FINAL.pdf