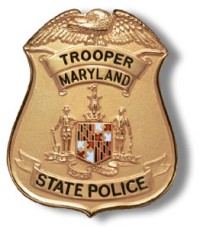 LA PLATA, Md.
(, 2018)—The La Plata Barrack of the Maryland State Police (MSP) released the following DUI arrest report for the period of 8/3/2018 through 8/22/2018.
Wright, Jonathan Matthew; 29, of Bowie, arrested on 8/10/2018 @ 1453 by Trooper Oleksak
Mackall, Rashad Elijah; 23, of Lexington Park, arrested on 8/11/2018 @ 0717 by Trooper Hussey
Clinton, Latisha Michelle; 40, of La Plata, arrested on 8/11/2018 @ 2316 by Trooper Leach
Masterson, Maegen Sharon; 30, of Camden, NC, arrested on 8/12/2018 @ 0352 by Trooper Foster
Penn-Brooks, Tionne Deandre; 31, of Greenbelt, arrested on 8/14/2018 @ 0018 by Trooper Phillips
Gordon, Breshawna Jade; 27, of Waldorf, arrested on 8/16/2018 @ 0219 by Trooper Sabock
Hernandez Hernandez, Luis Alfre; 28, of Waldorf, arrested on 8/17/2018 @ 0253 by Trooper Oleksak
Dorsey, Douglas Robin; 47, of La Plata, arrested on 8/17/2018 @ 2052 by Trooper Zentkovich
Swann, Jessica Candace; 29, of Clinton, arrested on 8/18/2018 @ 0030 by Trooper Phillips
Bracy, Shenna Maria; 33, of Ft Washington, arrested on 8/18/2018 @ 1922 by Trooper Zentkovich
Williams, Lawrence; 35, of Accokeek, arrested on 8/19/2018 @ 0206 by Trooper Kreczmer
Brown, Youland Danielle; 48, of Upper Marlboro, arrested on 8/20/2018 @ 0043 by Trooper Burroughs
Flores, John Paolo Zulueta; 27, of Ft. Washington, arrested on 8/21/2018 @ 0212 by Trooper Burroughs
Poole, Taylor Michelle; 20, of California, arrested on 8/21/2018 @ 1525 by Trooper Hunt
Marshall 2nd, Haywood Phillips; 47, of Clinton, arrested on 8/22/2018 @ 0022 by Trooper Burroughs
For the current list of crime solvers cases in southern Maryland, see so.md/mostwanted
Disclaimer: In the U.S.A., all persons accused of a crime by the State are presumed to be innocent until proven guilty in a court of law. See: so.md/presumed-innocence. Additionally, all of the information provided above is solely from the perspective of the respective law enforcement agency and does not provide any direct input from the accused or persons otherwise mentioned. You can find additional information about the case by searching the Maryland Judiciary Case Search Database using the accused's name and date of birth. The database is online at so.md/mdcasesearch . Persons named who have been found innocent or not guilty of all charges in the respective case, and/or have had the case ordered expunged by the court can have their name, age, and city redacted by following the process defined at so.md/expungeme.