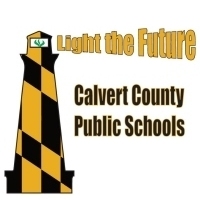 Board of Education Seeks Citizen Advisory Committee Members
The Calvert County Board of Education is accepting applications for the Citizen Advisory Committee (CAC).
The CAC provides a means for taking an active role in public education. The committee reports directly to the Board of Education and serves in an advisory capacity. It conducts studies in areas of concern to the Board, provides community insight into pending policies and Board decisions, and discusses a variety of issues affecting school system operations. The work of the committee is done in accordance with Policy #1210 and the corresponding procedures.
The committee meets from 6:30 p.m. to 8:30 p.m. on the fourth Monday of each month during the school year.
Applicants must be residents of Calvert County and may not be full- or part-time employees of the school system.
The application is available on the Calvert County Public Schools website (
www.calvertcounty.education
) on the Board of Education tab. Completed applications are due by September 1, 2018. For more information, contact Karen Maxey at 443-550-8006 or maxeyk@calvertcounty.education.
2018 Heritage Committee Annual Photo Contest Winners
Calvert County Public Schools partnered with the Calvert County Heritage Committee to sponsor the Calvert County Heritage Annual Photo Competition. The contest supports student and community awareness of the historical and cultural heritage of Calvert County. For the contest, students were asked to capture and describe the historical significance of a symbol of Calvert County through photography.
Dr. Daniel D. Curry, Superintendent, said, "We are proud that our students found such creative ways to capture Calvert County's rich history."
The 2018 winners are:
First Place: Wyatt Rickwood (7th Grade; Calvert Middle School)
Second Place: Bella White (6th Grade; Windy Hill Middle School)
Third Place: Trevin Sauls (6th Grade; Calvert Middle School)
Honorable Mention: Kennedy Clifton (7th Grade; Calvert Middle School)
Honorable Mention: Nathaniel Williams (4th Grade; Huntingtown Elementary School)
Honorable Mention: Tanner Bruce (6th Grade; Windy Hill Middle School)
Honorable Mention: Chase Foveaux (7th Grade; Calvert Middle School)
Honorable Mention: Mackenzie Gorczyca (6th Grade; Calvert Middle School)
The winning students received cash awards, and their photos are displayed in the Calvert Library in Prince Frederick. The photos are published online on the Calvert County Government website at
bit.ly/2y3ILbk
.
Calvert High Faculty Hall of Fame
The selection committee of the Calvert High Faculty Hall of Fame is currently accepting nominations for consideration. Applications must have a minimum of 20 years of service at Calvert High School. Calvert High School refers to any building that has carried the name Calvert High School, as well as Brooks High School. Nomination forms can be obtained from Donna Wallmark by email at wallmarkd@calvertnet.k12.md.us. Forms and recommendations are due November 30, 2018.