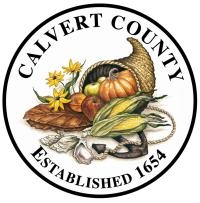 Edward T. Hall Aquatic Center to Close for Annual Maintenance
The Calvert County Department of Parks & Recreation announces the Edward T. Hall Aquatic Center in Prince Frederick will be temporarily closed from Aug. 13 through Sept. 3 to complete annual maintenance and cleaning. The center will re-open Tuesday, Sept. 4 at 6 a.m.
During this time, pass holders may use Kings Landing Pool or Cove Point Pool. Kings Landing will offer extended lap swim hours from 6 a.m. to noon, Monday through Friday, while the aquatic center is closed.
Participants may register for fall classes and activities in person at the Parks & Recreation main office in Prince Frederick, Monday through Friday, 9 a.m.-4 p.m., or by calling the Edward T. Hall Aquatic Center at 410-414-8350.
To learn more about Calvert County Department of Parks & Recreation aquatic operations, visit online at
www.CalvertCountyMd.gov/CalvertPools
or call 410-535-1600, ext. 2649.
Department of Parks & Recreation Announces Temporary Closure of Breezy Point Beach
The Calvert County Department of Parks & Recreation announces Breezy Point Beach will be closed through Monday, July 30. Recent storms have left water conditions unsuitable for swimmers and storm debris must be cleaned up and removed.
"We are disappointed to close Breezy Point Beach temporarily, but the safety of our guests is of the utmost importance," said Parks & Recreation Director Shannon Nazzal. "It's our goal to have the beach reopened as soon as possible."
The park is scheduled to reopen with normal operating hours Tuesday, July 31, pending successful testing by the Maryland Department of Health. Normal operating hours are 6 a.m. to dusk through Oct. 31, 2018. Individuals with current campground reservations will still have access to the campground while the public beach is closed.
For more information please contact the Department of Parks & Recreation at 410-535-1600, ext. 2649 or via email at ParksandRecreation@calvertcountymd.gov. For updates on Parks & Recreation services, park availability, field closures and more visit Parks & Recreation at www.Facebook.com/CalvertCountyParks.
U.S. Army Corps of Engineers to Offer Free Flood Proofing Workshops
The Calvert County Department of Planning & Zoning announces the U.S. Army Corps of Engineers will hold two free flood proofing workshops for citizens, local public officials and public employees. Both workshops will be held Wednesday, Aug. 8, at the College of Southern Maryland located at 115 J.W. Williams Road, Building A, Room 119 in Prince Frederick. The workshop open to local public officials and public employees is from 1-4 p.m. and the workshop open to citizens is from 6:30-8 p.m.
The workshops will include topics such as elevating buildings, wet and dry flood proofing buildings and relocation/acquisition. Federal and state agency representatives will be on hand to discuss grant programs that may be available to property owners to reduce flood risk, as well as other floodplain management topics such as the National Flood Insurance Program and Community Rating System.
Public officials and employees can register for the workshop online at the link provided below. Registration is not required for citizens. For more information about the workshops contact Jason Stick, U.S. Army Corps of Engineers, at 410-962-3475 or via email at Jason.T.Stick@usace.army.mil.
For additional information, contact the Calvert County Department of Planning & Zoning at 410-535-2348 or via email at PZ@calvertcountymd.gov.
Register:
www.eventbrite.com/e/flood-proofing-workshop-for-community-officials-prince-frederick-tickets-47812428260
Calvert County Government Launches Newly Redesigned Tourism Website
Calvert County Government launched a newly redesigned tourism website to promote the scenic beauty and unique attractions featured in this charming county bounded by the Patuxent River and the Chesapeake Bay. ChooseCalvert.com offers information about boating and water sports, tours and museums, restaurants, hiking trails and so much more to plan the perfect vacation.
The dynamic new mobile-friendly website features a calendar of local events, video spotlights of Calvert County's pristine waterways and lush parks, and provides users with a simple and attractive new layout that makes locating information a breeze. Create the perfect summer itinerary by viewing the top 10 things to do in the county including hunting for fossils and sharks teeth at the beach; sampling local wines and ales at wineries and breweries; and visiting historic lighthouses to create an unforgettable experience for the entire family.
"Calvert County is a wonderland of exciting things to see and do," said Kelly Robertson-Slagle, director of Economic Development. "This new website is fresh, vibrant, colorful and easy to navigate."
At ChooseCalvert.com, citizens and visitors can stay connected to all things tourism and sign up for the monthly tourism newsletter for updates on events and attractions. Visitors can also request a copy of the 2018 Visitors Guide or view the guide online.
For more information on county attractions and events, please contact the Calvert County Department of Economic Development at 410-535-4583 or via email at info@ecalvert.com. Visit ChooseCalvert.com to "Catch our Drift," and check out the new Calvert County Tourism Instagram page at
www.instagram.com/visitcalvertcounty
.
Visit
ChooseCalvert.com
Calvert County Department of Parks & Recreation Athletic Field Assignment
Recent questions about the use of athletic fields has prompted the Board of County Commissioners to notify the public on the procedures for assigning athletic fields through the Calvert County Department of Parks & Recreation (CCPR). Over the past year, CCPR has worked with local youth sports organizations to create the Youth Sports Provider Agreement (YSPA) to facilitate requests for athletic field use by private organizations.
County-owned athletic fields serve all county residents. Calvert County currently provides field usage at no cost to all user groups as requested and when available. The YSPA ensures this remains the case for organizations that provide recreational opportunities to Calvert County youth and refines the process to secure athletic fields for private organizations. The agreement outlines priorities for scheduling, with CCPR programs taking first priority due to the importance of providing low-cost recreational programs to all.
Private youth sports organizations are required to sign the YSPA to avoid confusion about athletic field assignment and to codify the relationship with CCPR while ensuring due diligence in providing services to the youth of Calvert County.
To ensure the needs of all county residents are met, CCPR uses the following priority ranking for the use of county-owned or operated field space.
1. Calvert County operated or contracted programs
2. Board of Education (BOE) activities at facilities specified in BOE/county government memorandum of understanding (MOU)
3. Youth sports providers (recreational sports programs) with approved agreement
4. Youth sports providers (travel/competitive sports programs) with approved agreement
5. BOE activities not specified in BOE MOU
6. Non-profit youth organizations offering recreational sports
7. Non-profit youth organizations offering travel (competitive) sports
8. Governmental agencies
9. Private school programs
Calvert County Government remains supportive of youth initiatives in the county and must consider all constituents when assigning athletic fields. CCPR continues to identify additional youth sport recreation facilities to accommodate the growing demand for athletic fields. Areas such as Ward Farm Recreation and Nature Park in Dunkirk and the planned 100-acre park in Lusby demonstrate ongoing efforts to meet growing demand. For more information please contact CCPR Director Shannon Nazzal at Shannon.Nazzal@calvertcountymd.gov or 410-535-1600, ext. 2224.
Public Meeting Set for Input on the Chesapeake Hills Golf Course Clubhouse
The Calvert County Department of Parks & Recreation will host a public meeting to gather input on future plans for the Chesapeake Hills Golf Course clubhouse. The meeting will be held Wednesday, Aug. 8, 6 p.m., at the interim golf course clubhouse at 11352 HG Trueman Road, Lusby.
The current clubhouse is in a state of disrepair after sustaining significant structural damage during a January 2018 snowstorm. County staff is preparing plans for a new clubhouse and is seeking public input on potential amenities for the new building.
"We are in the early stages of planning for a new clubhouse," said Department of Parks & Recreation Director Shannon Nazzal, "but we want to hear ideas from the community to help make this a facility that will serve the county well into the future."
The public meeting will feature clubhouse design concepts and serve as a focus group for gathering community input. An online survey is also available for those who cannot attend the meeting. Visit
www.CalvertCountyMd.gov/Clubhouse
to offer ideas through the survey.
For more information on the clubhouse project, contact the Calvert County Department of Parks & Recreation at 410-535-1600, ext. 2223 or email Tim.Hepler@calvertcountymd.gov.
Learn more about the Department of Parks & Recreation and its comprehensive program of recreational activities offered in community centers, aquatic facilities, public schools and county parks by visiting online at
www.calvertcountymd.gov/parksandrecreation
.
Water Testing for Cove Point Beach Homes Finds No Diesel Range Organics
Testing of household water supplies in select Cove Point Beach community homes found no detectable traces of diesel range organic compounds following the discovery of diesel range organics in the well water supply at the Cove Point Lighthouse property in Lusby.
Calvert County Government offered free water testing to homes adjacent to the lighthouse site as a precautionary measure. Contamination at the lighthouse property was reported to Calvert County Government May 9 on the heels of an environmental assessment conducted as part of a U.S. Coast Guard (USCG) property transfer process. The USCG is turning over the last portion of the lighthouse property to Calvert County Government.
Water samples from the lighthouse keeper's duplex rental facility were found to contain diesel range organics, a contaminant, above the Maryland Department of the Environment (MDE) reporting level. The levels found, however, are below the state lifetime residential risk-based exposure level. Out of an abundance of caution, visitors to the lighthouse are provided bottled water while visiting the facility.
Calvert County Department of Public Works Water and Sewerage Division staff drew water samples from nine homes in the vicinity and submitted them to an independent laboratory for testing. The results indicate the water contamination is limited to the lighthouse property. Under USCG ownership, the site once included several above-ground and underground fuel tanks.
MDE reviewed the lighthouse site environmental assessment and recommended further on-site water testing along with further investigation to determine whether any underground fuel tanks are still present.
Department of Economic Development Announces Change to the Solomons Visitor Center Summer Hours
The Calvert County Department of Economic Development announces the Solomons Visitor Center hours of operation will change beginning Monday, June 25. New hours of operation will be Thursday and Friday, 12:30-5 p.m., and Saturday and Sunday, 11 a.m.-5 p.m. The center will be closed Monday through Wednesday. Summer hours are effective through Sunday, Sept. 30.
The visitor center is located at 14175 Solomons Island Road S. in Solomons. Knowledgeable staff is on hand to provide information about local attractions, hotels, marinas, restaurants and other travel information. While there, browse the retail store offering local and regional gift items, including Taste of the Beaches cookbooks, handmade blue crab pottery, Calvert crab artistic renderings and much more.
For more information about Calvert County visitor sites and attractions, check out the 2018 Calvert County Visitors Guide online at the link provided below; call 410-535-4583 or 301-855-1880; send an email to info@ecalvert.com; or visit online at
www.choosecalvert.com
. Like Calvert County Government on Facebook.
Calvert County Board of County Commissioners Clarifies Policy on Candidate Endorsements
As the election season progresses, candidates may claim the support of various groups, organizations or other elected officials. However, the Calvert County Board of County Commissioners (BOCC) does not formally endorse candidates running for elected office. Any claim to the contrary is false. While individual commissioners may endorse candidates, an official BOCC endorsement would require discussion and adoption in an open-session meeting. The current BOCC has taken no such action.
Residents Asked to Reduce Mosquito Population by Eliminating Standing Water
The best way to prevent mosquito bites and mosquito-borne diseases is to get rid of mosquito breeding habitats. Now that mosquito season is here, the Calvert County Department of General Services, Mosquito Control Program is asking residents to assist in the control of mosquitoes. Any area or container that holds water for a week or more has potential to produce hundreds, or even thousands, of mosquitoes.
The county Mosquito Control Program team encourages residents to take steps to reduce the number of mosquitoes around homes and properties by eliminating standing water. In addition, residents are urged to:
• Drain or dump tarps, buckets and flower pots
• Keep roof gutters free of leaves and other debris
• Fill in tree stump holes from blown over trees as soon as possible
• Dispose of cans, plastic containers and anything else that can hold water
• Cover or drill holes in recycling containers or outside trash cans
• Turn wheelbarrows, wading pools, children's toys and other similar items over or put them away
• Store boats covered or upside down
• Clean and put fresh water in birdbaths or wading pools regularly
• Make sure your home's windows and doors have proper screening
• When outdoors wear light-colored long pants and long sleeves
• Use an approved insect repellent according to manufacturers' instructions
The Calvert County Mosquito Control Program provides countywide integrated pest abatement of nuisance and vector (disease carrier) mosquitoes. For a comprehensive overview of the program, visit online at
www.co.cal.md.us/MosquitoControl
, by email at Mosquito Control at mosquitocontrol@co.cal.md.us or via phone at 410-535-6924.