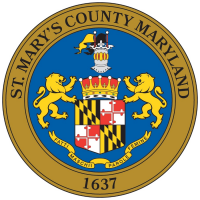 Ethics Commission Meeting Rescheduled
The July 2018 meeting of the St. Mary's County Ethics Commission, originally scheduled for July 9, has been rescheduled to July 19 at 6 p.m.
The meeting will be held in the commissioners meeting room inside the Chesapeake Building, 41770 Baldridge Street, in Leonardtown.
Leonardtown Planning and Zoning Commission Meeting
The Town of Leonardtown will hold the Planning and Zoning Commission meeting on Monday, July 16, 2018 at 4:00 p.m.
Meeting Agenda
1. APPROVAL OF MINUTES—May 21, 2018
2. TOWN ADMINISTRATOR'S REPORT—Laschelle McKay
3. NEW BUSINESS:
• Case No. 14-05 Clark's Rest—Point Lookout Road—Tax Map 127, Parcel 514
Request for approval of Phase 3 Plats
4. OTHER BUSINESS:
• Review of Monthly In-House Permits
5. ADJOURNMENT
Farmers Produce Stand Vendors Sought For Governmental Center Campus
St. Mary's Government seeks to gauge interest from local produce vendors, who may be interested in providing fresh grown produce intermittently during regular business hours on the Governmental Center campus in Leonardtown. This is to also include offering produce sales and options for Community Supported Agriculture (CSA). Vendors who accept WIC FMNP/SFMNP and FVC are preferred. The Governmental Center is home to numerous governmental offices and receives many visitors daily.
Interested produce stand operators/farmers should call Jennifer Stone, Department of Human Resources, at 301-475-4200, ext. *1110. Only actively licensed vendors who carry sufficient auto liability, product liability and general liability insurance coverages will be covered.
This notification is only seeking interest and is not a formal solicitation or promise of a business location at the Governmental Center. The address is: St. Mary's County Governmental Center, 23115 Leonard Hall Drive, Leonardtown, Maryland 20650.
Produce stand operators should provide notification of their interest no later than August 1, 2018.
Pirates on the Potomac Returns to Piney Point
Parents and their kids, looking for some swashbuckling fun, should look no further than the annual Pirates on the Potomac event.
July 28 will be the day when the Piney Point Lighthouse Museum and Historic Park will host the family-friendly event (and buccaneers are invited as well!). Pirate-themed activities, games, a treasure hunt, costume contest and souvenirs will be part of the program.
The event is geared toward children, ages 4–9 years. The morning session takes place 9 a.m.–noon. The afternoon session will be held from 1–4 p.m. 12 slots will be available at each session for kids ages 4–6 and 12 slots for kids ages 7–9.
Cost is $10 per child and pre-registration is required.
Event will be held at the Piney Point Lighthouse, Museum and Historic Park, 44720 Lighthouse Road in Piney Point. For more information, or to register your child, call 301-994-1471 or visit
www.stmarysmd.com/recreate/museums.