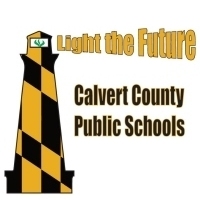 Calvert Schools Earn Green Schools Status
Calvert County Public Schools is pleased to announce that Northern Middle School earned the status of Maryland Sustainable Green School by the Maryland Association for Environmental and Outdoor Education (MAEOE). In addition, three schools have been recertified as Maryland Green Schools.
Dr. Daniel D. Curry, Superintendent, said, "This is a result of team effort and team attitude to be more environmentally responsible."
After previously earning the status of Green School, Northern Middle was approved to be Maryland Sustainable Green School, having demonstrated and documented a continuous effort to integrate environmental management practices, environmental education curriculum, professional development opportunities and community engagement into their daily operations for the past fourteen years.
Earning their second Green School recertification are Barstow Elementary School, Mutual Elementary School, and Southern Middle School. In four years, these schools will have the opportunity to apply to become Sustainable Schools.
The Maryland Green School Program fosters an approach that incorporates environmental issue investigation with environmental best management practices, while promoting community awareness and involvement. Through this program, each school is able to cultivate environmental stewardship that extends outside of the school into the community. Schools must report and document their efforts every four years to remain certified.
Energy and Environmental Specialist Sheila Stevens said, "CCPS continues to maintain a 100% success rate, with all schools being certified as Maryland Green Schools. Of our 24 schools that are certified, 11 have reached a sustainable status. Only 54 schools in the state of Maryland have attained the sustainable level, and I am proud to say that 20% of the elite 54 are CCPS schools. The success is owed to the dedicated administration, teaching staff, support staff, students and community partners. This accomplishment is a testament that CCPS is moving towards a sustainable future."
MAEOE is a non-profit organization whose mission is to encourage, engage, and empower the community to understand, responsibly use, and promote the natural world. MAEOE's Maryland Green School program began in 1999. Today, there are 618 active Maryland Green Schools, which account for over 27% of all Maryland schools. For a complete listing of Green Schools and Green Centers, visit www.maeoe.org.
Calvert Association of Student Councils News
Two members of the Calvert Association of Student Councils (CASC) were recognized at the recent convention of the Maryland Association of Student Councils (MASC). Athena Lewis, Student Government Advisor at Northern Middle School, has been named the Middle School Advisor of the Year, and Chad Leo, a junior at Patuxent High, has been elected Treasurer of MASC.
Dr. Daniel D. Curry, Superintendent, said, "CASC does great work in Calvert County. Outstanding leaders like Ms. Lewis and outstanding students like Chad Leo are the reason why."
Ms. Lewis, who was also selected as the CASC Advisor of the Year for the fourth time, was chosen for this honor by the MASC Executive Board and Executive Director. Scott Goldstein, CASC Regional Advisor and social studies teacher at Patuxent High, recommended Ms. Lewis for the award based on her leadership of the Northern Middle group and involvement with CASC. Ms. Lewis, he said, "has the joy that all successful Student Government Advisors have in training students in leadership." Under her guidance, Northern Middle students have taken on some notable leadership and community service opportunities, including supporting a local shelter for homeless people and hosting a food drive. "Students at Northern Middle," said Mr. Goldstein, "learn the importance of helping others with Athena's guidance."
Chad Leo was elected from among three candidates by over 700 students who attended the MASC convention. Chad has a long history of service to student government, having served as the CASC Vice President during the 2015-16 school year and as the current Patuxent High Treasurer. According to Mr. Goldstein, "Chad has been one of the most persistent young leaders I have had the honor to work with. He has taken a special interest in making sure that more students have the opportunity to attend Maryland Association of Student Council events. I am sure that as MASC Treasurer he will work hard to raise the funds necessary to help many aspiring young leaders."
CASC also elected officers for the 2018-2019 school year and presented awards for the 2018 Advisor of the Year and 2018 Outstanding Student Government Association (SGA) of the Year.
CASC award winners are:
• Middle School Advisor of the Year: Athena Lewis, Northern Middle;
• High School Advisor of the Year: Breanne Bauer, Northern High;
• Outstanding Middle School SGA: Northern Middle; and
• Outstanding High School SGA: Huntingtown High.
CASC officers for the 2018-2019 school year are:
• President: Jillian Gray, Rising Senior, Northern High;
• Vice-President: Margaret Foulkes, Rising Senior, Huntingtown High;
• Second Vice President: Hayden Kelly, Rising 8th grader, Plum Point Middle;
• Treasurer: Abigail Setzfand, Rising Sophomore, Northern High; and
• Secretary: Isabella Crum, Rising Freshman, Northern High.
Northern Middle Destination Imagination Team Advances to Global Finals
After winning 1st place for creativity, teamwork and innovation in the Destination Imagination South Central Regional Tournament and 2nd place at The Maryland State Destination Imagination Tournament, the Northern Middle team, named Accident Prone, has earned the right to compete in Destination Imagination's Global Finals, the world's largest celebration of student creativity, to be held May 23-26 in Knoxville, Tennessee. Team members include 7th graders Pete Nowak, Aidan Kyle, Tori Minakowski, Bella Rosasco, Sydney Patin, Meg Behe, and Jacob Sharpe. Team managers are Beth Nowak and Dianne Kyle.
Dr. Daniel D. Curry, Superintendent, said, "This is an awesome event and we have an awesome team. Let's hope they don't live up to their name."
The Accident Prone team will compete with other teams in the "Treasure" improvisational challenge, one of seven open-ended challenges that require students to apply science, technology, engineering and math (STEM) skills, in addition to their talents in improvisation, theater arts, writing, project management, communication, innovation, teamwork, community service and social entrepreneurship.
Destination Imagination has had a positive impact on more than two million students who have taken part in its acclaimed academic program. This year, more than 150,000 students have participated in tournaments throughout the U.S., as well as 30 countries, in hopes of earning a spot at the Global Finals competition in May.
The seven-member Accident Prone team is among the 8,000 students representing more than 1,400 teams that have advanced to participate in Global Finals 2018.
Each year, Destination Imagination competitions begin with a regional tournament, where team solutions are assessed by a panel of trained appraisers, ranging from educators to artists to engineers. Each team solution is scored on a variety of elements, including originality, workmanship, presentation and teamwork. Teams with the highest scores advance to the Affiliate (state or country) Tournaments. The top-tiered teams from the Affiliate Tournaments advance to Global Finals.
Destination Imagination dedicates itself to enriching the global community by providing opportunities for learners of all ages to explore and discover using the creative process from imagination to innovation.
Students and Teacher Honored at Maryland History Day
Three students from Calvert County Public Schools advanced to the National History Day Contest after competing at Maryland History Day on April 28, 2018. These students conducted research and completed projects based on the 2018 theme of Conflict and Compromise in History and earned a spot to compete at the state level after winning at the local level.
Julei Darrach, teacher at Calvert Middle School, received the Calvert County History Day Teacher of the Year award.
The students advancing to the National History Day contest held in College Park, Maryland, on June 10-14 are:
• Darrah Clime and Rachel Dorn—Plum Point Middle School, Junior Group Exhibit, The Berlin Wall: Conflict or Compromise?
• Koy Greenwell—Windy Hill Middle, Junior Individual Website, The Black 14
Dr. Daniel D. Curry, Superintendent, said, "The theme this year yearly inspired some great work. We are so proud of Darrah, Rachel, Koy and Ms. Darrach."
In addition to the students who advanced to National History Day, three Calvert County students won prizes in special categories. Jackie Wealer of Northern High won the Special Prize in Labor History, sponsored by the Community College of Baltimore County, Labor Studies Program, for her website Publishers vs Paperboys: The Newsboy Strike of 1899. Kayla Bevard and Vina Vo of Calvert High won the Special Prize in Women's History, sponsored by the Maryland Women's Heritage Center, for their website Julia Ward Howe: The Fight for Women's Rights.
Maryland History Day is the culmination of a year-long educational program sponsored by the Maryland Humanities Council and affiliated with National History Day. After selecting a historical topic that relates to an annual theme, students conduct extensive research by using libraries, archives, museums, and oral history interviews. They analyze and interpret their findings, draw conclusions about their topics' significance in history, and create final projects that present their work.
Winners of State MESA Competition
Four Calvert County teams won awards at the Maryland Mathematics, Engineering, and Science Achievement (MESA) competition. St. Leonard Elementary, Southern Middle, Calvert High, and Northern High all placed in their respective events.
Dr. Daniel D. Curry, Superintendent, said, "The MESA Competition is an outstanding opportunity to show what outstanding students and teachers we have here in Calvert County."
The winners are:
• St. Leonard, 2nd Place Scratch
• St. Leonard, 3rd Place Storybook Theme Park Ride
• Southern Middle, 2nd Place Bridge
• Calvert High School, 2nd Place Bridge
• Calvert High School, 3rd Place Cyber Robot
• Northern High School, 3rd Place National Engineering Design Challenge
Maryland MESA is a grade 3-12 science, technology, engineering, and mathematics initiative targeting students who are traditionally underrepresented in these fields, specifically minority and female students. Through participation in Maryland MESA, students develop academic and leadership skills, improve their academic performance, and gain confidence in their ability to compete professionally.
MESA participants are judged in four categories:
• Elementary—Scratch, Effective Communications, Storybook Theme Park, and Wood Bridge;
• Middle—Alice, Hovercraft, Wood Bridge, and National Engineering Design Challenge; and
• High—Cyber Robot, Battleball Robot, Wood Bridge, and National Engineering Design Challenge.
BOE Recognizes Employees of the Month
The Board of Education of Calvert County Public Schools recently recognized Employees of the Month for the month of May.
The Employees of the Month are:
Huntingtown High School: Priscilla McQuighan, Laura Allen
Career & Technology Academy: Kathy Augustine, Bernard Sewell
Plum Point Middle School: Lina Arroyo, Ashley Stern
Plum Point Elementary School: Victoria Best, Richelle Starnes
Sunderland Elementary School: Linda Kovacs, Karen Perise
St. Leonard Elementary School: Barbara Broussard, Anna Pessagno
School system employees are recognized monthly at Board of Education meetings in accordance with Policy #6620. During the school year, the Board recognizes one support staff member and one professional staff member from designated schools, with each school scheduled for recognition one time per year. Central office support staff and teacher specialists are recognized in June. School and central office administrators are recognized in August.
CCPS Recognizes Volunteers of the Year
The Board of Education of Calvert County Public Schools recognized the Volunteers of the Year at a ceremony held during the May 24, 2018 Board meeting. The honorees are selected by every school from among the numerous individuals who dedicate hours of service to the school community.
Dr. Daniel D. Curry, Superintendent of Schools, said, "We are so appreciative of the many hours of time our volunteers dedicate to our schools. Our teachers and student reap the benefits of their work."
The 2018 Volunteers of the Year are:
• Barstow Elementary School: Jacqueline Jerald
• Beach Elementary School: Rebecca Davis
• Calvert Elementary School: Brandi Krakosky
• Dowell Elementary School: Veronica Lubkin
• Huntingtown Elementary School: Gabrielle Kephart
• Mt. Harmony Elementary School: Jeanette Rice
• Mutual Elementary School: April Vincio
• Patuxent Appeal Campus: Misti DeLong
• Plum Point Elementary School: Yun Grant
• St. Leonard Elementary School: Diana Bowen
• Sunderland Elementary School: Pauline Williams
• Windy Hill Elementary School: Joseph Cormier
• Calvert Middle School: Jeff Tjiputra
• Mill Creek Middle School: Kimberly Shifflett
• Northern Middle School: Rachael Little
• Plum Point Middle School: Glenn King
• Southern Middle School: Francine Lamson
• Windy Hill Middle School: Carrie Polk
• Calvert High School: Rhonda Thomas
• Huntingtown High School: Allison King
• Northern High School: Nathalie Thon
• Patuxent High School: Robert Portillo
• Calvert Country School: Jacqueline Jerald
• Department of Transportation: Jim Hall
• Department of School Construction: Steve Hudson