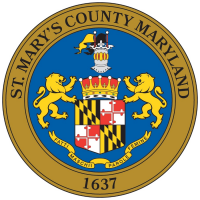 Commissioners Approve Fiscal Year 2019 Budget
The Commissioners of St. Mary's County have approved the $230,155, 443 fiscal year 2019 General Fund budget. The figure represents a 4 percent increase over fiscal 2018. Funding for education, county departments and elected officials, along with public safety, accounts for nearly 86 percent of the General Fund budget. The adopted budget supports a fiscal year 2019 Capital budget of $58,702,945.
FY2019 budget highlights include:
• Income Tax Rate remains at 3% of net taxable income
• Property Tax Rate remains .8478; rate increases were approved for 2nd and 9th District Fire and Rescue as well as 8th District Rescue
• Increase in Solid Waste Environmental Fee to $91 and approximately $140,000 increase in Land Use Fees
• St. Mary's County Board of Education receives a funding increase of $1,662,585 over fiscal 2018 to $103,852,525, or 1.6% over fiscal 2018. The county's investment supports compensation increases for teachers and other school employees. State mandated Maintenance of Effort is $102,352,525 based on an increased enrollment of 27.5 students
• $1,085,000 of the June 2017 Unassigned Fund Balance was used for CIP Projects and $1,000,000 for School Safety
• The St. Mary's County Sheriff's Office will realize an increase of 1.9% for recurring expenditures
• Full and regular part-time county employees will receive a one-step merit increase
"The FY2019 budget proved to be one of the most challenging we've had to work through during our term as commissioners," said Commissioner President Randy Guy. "We managed to hold the line on spending while meeting the needs of the school system and Sheriff's Office. Many thanks to our finance staff for all of their work through the budgeting process."
An online version of the approved budget will be available for viewing on the county website once all of the ordinances have been signed.
Tax Relief May Be Available for Property Owners Impacted by Heavy Rains and Flood Damage
SDAT to identify damaged Real Property for reassessment, residents encouraged to apply
The Maryland State Department of Assessments and Taxation (SDAT) encourages residents, whose real property has been damaged by the recent severe weather, to contact the Department, as they may qualify to have their property assessments reduced. Maryland residents can click the application link, fill it out and email it to their local SDAT assessment office. A list of all SDAT offices with contact information can be found on SDAT's website here. If you have any questions, please call your local assessment office.
SDAT offices have recently been in contact with county governments and other local organizations to offer any assistance and coordination necessary. In the coming weeks, SDAT's assessors will begin visiting areas impacted by the severe weather, particularly in Washington and Frederick Counties, to locate and identify damaged property. When a decrease in value is confirmed by an assessor—either from an exterior inspection or from a resident submitting the attached application—the new real property assessment will be sent to the County Finance Office and a new tax bill may be issued. If a property owner has already paid their tax bill, a prorated abatement will be issued. If the extent of damage is not clear from an exterior inspection, the attached application will be delivered to the property owner for them to complete and send back.
Areas in the national capital region and western Maryland were hit with heavy rainfall earlier this week, and additional storms are in the forecast for the duration of the week. The Department joins Governor Larry Hogan and the Maryland Emergency Management Agency (MEMA) in reminding residents to take all necessary precautions to stay safe. Click here for more information from MEMA on how residents can be weather prepared by ensuring that they know how to receive warnings, follow safety tips, and take certain actions.
SDAT will continue to be in contact with state and local governments to ensure that residents who may qualify for a reduced assessment are aware of this application.
Stuff the Bus Food Drive Campaign Yields Hundreds of Pounds of Food
St. Mary's County residents stepped up to the challenge during the recent Stuff the Bus food drive. The event was held Saturday, May 19 despite stormy weather conditions. This, however, did not deter those who dropped off food donations.
Stuff the Bus is an annual event held to ensure local food pantries are well stocked with food supplies year round. Pantries also serve as an important source of food during the recovery phase of a disaster. Generous giving by St. Mary's County citizens has been a hallmark of the event through the years.
STS buses were stationed at the Giant Supermarket in California, Food Lion in Charlotte Hall and McKay's in Leonardtown. In addition, county government employees participated in the drive Residents dropped off non-perishable food items such as canned fruits/vegetables, pasta sauces, dried beans, coffee, tea, bottle water, canned meats, baby food, crackers, peanut butter and other items.
Items collected were as follows:
• County Government Donations 200 LBS
• Food Lion Charlotte Hall 640 LBS
• Giant Food California 620 LBS
• McKay's Leonardtown 420 LBS
• Total Collected 1,880 LBS
"We thank the citizens of St. Mary's County for supporting 'Stuff the Bus,'" said John Deatrick, Public Works and Transportation Director. "The items collected will help feed those less fortunate as well as bring attention to the importance of the county's own public transportation service, STS."
The St. Mary's Caring Pantry in Great Mills was the recipient of donations from county government and Food Lion. Mt. Zion Church in Mechanicsville received items dropped off at Giant. Donations collected at McKay's went to the Immaculate Heart of Mary Pantry in Lexington Park.
Metropolitan Planning Organization Seeks Public Comment on Draft Documents
The Calvert—St. Mary's Metropolitan Planning Organization (C-SMMPO) has published a draft of the FY 2019 Unified Planning Work Program (UPWP), a data-sharing agreement for Performance Based Planning and Programming (PBPP) and the TIP amendment request from MTA.
The UPWP contains all the planning projects the C-SMMPO has budgeted for the next fiscal year.
The UPWP, the PBPP and TIP amendment are available for review and public comment, consistent with the Organization's Public Participation Program. These documents will be presented to the Council for approval at the June 14, 2018 meeting.
The documents are available for review by the public at the St. Mary's County Department of Land Use and Growth Management Office located at 23150 Leonard Hall Drive, Leonardtown, MD 20650 or online at www.calvert-stmarysmpo.com.
To provide input or for more information please contact Vanessa Price, MPO Planner, at 301-475-4200 ext. *1505, via email to vanessa.price@stmarysmd.com, via fax to 301-475-4635 or by mail to 23150 Leonard Hall Drive, PO Box 653, Leonardtown, MD 20650. Public comment will be accepted from May 25, 2018 through June 13, 2018.
NOTICE OF PUBLIC HEARING
NOTICE IS HEREBY GIVEN that the Commissioners of St. Mary's County will hold a Public Hearing on June 12, 2018 at 11:15 am in the Chesapeake Building located at 41770 Baldridge Street in Leonardtown, Maryland, to consider a Fourteenth Amendment to the Sheriff's Office Retirement Plan.
Citizens are encouraged to attend and participate in the public hearing.
Note that as a result of the evidence and comments made at the public hearing, amendments may be made to the proposed 14th Amendment.
Written comments, questions and suggestions may be submitted on or before June 19, 2018, to: Commissioners of St. Mary's County, P.O. Box 653, Leonardtown, MD 20650.
Copies of the proposed 14th Amendment are available in the Department of Human Resources, Potomac Building, 3rd floor, 23115 Leonard Hall Drive, Leonardtown, MD 20650, www.stmarysmd.com.
Any reasonable accommodation for persons with disabilities should be requested by contacting the St. Mary's County Public Information Officer at (301) 475-4200, *1342.
COMMISSIONERS OF ST. MARY'S COUNTY
By: Catherine Pratson, Director of Human Resources
Public Works and Transportation to Treat and Repair St. Mary's County Roadways
The St. Mary's County Department of Public Works & Transportation (DPW&T) will perform Surface Treatment / Modified Seal on various roads, located across St. Mary's County. Crews will be working on or about June 18 and continuing through June 30, between the hours of 6 a.m. and 6 p.m.
Surface treatment will consist of the application of a liquid asphalt emulsion, followed by a new layer of stone. Modern techniques have resulted in a full-width application of an exact quantity of stone, which limits loose stone to a minimum. During the procedure, motorists may experience a brief delay and should use caution. The surface may be driven on immediately behind the roller equipment.
Dates and times could be modified due to weather conditions. During these construction activities, motorists can expect changes in traffic patterns and delays. Please be alert to these conditions.
For more information, please contact the DPW&T Construction and Inspection Division at 301-475-4200 ext. *3531.
Commission for Women Cancels May Meeting
The Commission for Women meeting, scheduled for Monday, May 21, was canceled.
The commission's next scheduled meeting will be Monday, June 28, at 5:30 p.m. in Room 14 inside the Potomac Building. The address is 23115 Leonard Hall Drive in Leonardtown.
For more information, visit
www.co.saint-marys.md.us/voluntr/women.asp
or call 301-475-4200, ext. *1680.
Skatepark Improvements to Begin May 26
Exciting plans are in the works to increase participation and provide enhanced experiences at the Nicolet Skate Park. Among the planned changes:
• The elimination of Skatepark fees
• Increased park supervision will be provided
• Necessary repairs will be made to the skating area by this fall
The Skatepark is now open daily, from 8 a.m. until 8 p.m. The facility is unsupervised, except during beginner hours, which are held Thursdays and Saturdays, from 4—8 p.m. Winter hours will be posted in September.
Other areas of the park will have increased park supervision. County Parks Division staff will monitor activities during peak park utilization hours and provide periodic park checks. Supervision will also be provided at the water sprayground during all hours of operation. The fee to use the water sprayground will remain.
The county's approved FY2019 Capital Improvements budget calls for improvements at the Skatepark facility, originally constructed in 2003. Improvements will include: patching and painting areas as needed to smooth the bowl finish; removing and relocating rails; removing steps and stairs and converting the area to a ramp; widening the sidewalk between existing fence and ramp and enlarging the skate area by installing a concrete pad between the pavilion and the sidewalk adjacent to the steps and ramp.
The address to the Skatepark is: 21777 Bunker Hill Drive, Lexington Park, Maryland. Questions or comments regarding the park's operations should be directed to the St. Mary's County Department of Recreation and Parks at 301-475-4200, ext. *3570.
Public Invited to Ribbon Cutting Ceremony to Open New Playground at Fifth District Park
What better way to kick off the upcoming summer season than with a ribbon cutting for a cool, new playground? This one has it all!
The new playground at Fifth District Park in Mechanicsville includes play areas for children ages 2—5 and 5—12; rubber safety surfacing and is fully ADA compliant. The park is located at 37880 New Market Turner Road in Mechanicsville.
"We hope that families will join us at the park for the ribbon cutting ceremony on Tuesday, June 5, 2018, at 1:00 p.m." stated Arthur Shepherd, Director of Recreation and Parks. "The new playground has many inviting and physically challenging features including various climbing structures. Children will surely spend countless hours enjoying the new facility, which has a more modern "vibe" than playgrounds at other county parks."
The cost for the project was $200,000. Funding was provided by the Commissioners of St. Mary's County and Maryland's Program Open Space.
Any questions or comments regarding this project or ceremony should be directed to the St. Mary's County Department of Recreation and Parks at 301-475-4200, ext. *1811.
Free Flights Offered for Youth on Young Eagles Day
The Experimental Aircraft Association (EAA) will provide airplane rides for young people (ages 8 to 17) at the St. Mary's County Regional Airport on Saturday, June 16. Flights will take off between 9 a.m. and 1 p.m., are free, safe and flown by FAA licensed and experienced volunteer pilots. Registrations for flights will be taken on a first come, first serve basis, by 9 a.m., at the Captain Walter F. Duke Terminal Building. Flights are subject to weather conditions and the availability of volunteer pilots. The rain date is Sunday, June 17.
The EAA Aviation Foundation's Young Eagles program has introduced young people to the world of flight, flying one million Young Eagles as of December 17, 2003, the 100th anniversary of the Wright brothers' first powered flight. The volunteer Young Eagles effort has now reached over 2 million youth in 90 countries since its introduction on July 31, 1992.
The EAA is a growing and diverse organization of members with a wide range of aviation interests and backgrounds. The group was founded in 1953 by individuals in Milwaukee, Wisconsin, who were interested in building their own airplanes.
The Young Eagles Program is sponsored by the Experimental Aircraft Association (EAA) Chapter 478 based in St. Mary's County and is supported by the Commissioners of St. Mary's County, the Department of Public Works & Transportation and the Airport Advisory Committee.
For more information about Chapter 478 and the Young Eagles rally, please visit
www.478.eaachapter.org
.