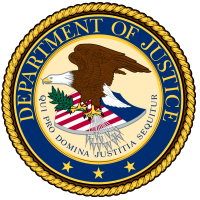 GREENBELT, Md.
(May 14, 2018)—United States District Judge Paul W. Grimm sentenced Keisha Findley, age 42, of Upper Marlboro, Maryland to four years in prison, followed by three years of supervised release, for wire fraud and aggravated identity theft. Judge Grimm also ordered restitution be paid in the amount of $333,779.53.
The sentence was announced by United States Attorney for the District of Maryland Robert K. Hur and Special Agent in Charge Gordon B. Johnson of the Federal Bureau of Investigation, Baltimore Field Office.
According to her plea agreement, Findley performed accounting and customer service functions for her employer, Company A. Among her job responsibilities, Findley received checks from customers and entered receipt of checks into an accounting database. Findley kept track of accounts receivable and had access to the accounts receivable database.
In May 2014, without authorization, Findley opened a bank account online in the name of Company A, describing the company as a sole proprietorship owned by the company's chief executive officer, Victim B. A signature card was submitted to the bank with a purported signature by Victim B and the last four digits of Victim B's social security number. An automated teller machine check card was issued by the bank with the names of Company A and Victim B on its face.
Beginning in May 2014 and continuing through December 2015, Findley intercepted checks sent by Company A's customers. She then removed the customer checks from Company A's offices and deposited them into the bank account she had opened. Findley used the check card both to make deposits into the account and to make withdrawals. In total, Findley deposited checks stolen from Company A totaling $333,779.53. Findley used money from the fraudulent bank account for her own purposes, including personal car and rent payments. In addition, Findley made cash withdrawals of over $170,000 from the account.
United States Attorney Robert K. Hur praised the FBI for its work in the investigation. Mr. Hur thanked Assistant U.S. Attorney Joseph Baldwin, who prosecuted the case.