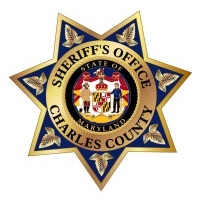 LA PLATA, Md.
(March 28, 2018)—The Charles County Sheriff's Office released the following incident and arrest reports.
MAN CHARGED WITH DOMESTIC RELATED FIRST-DEGREE ASSAULT: On March 23 at 1:57 p.m., officers responded to a single family home in the 2500 block of Archway Lane in Bryans Road after a man called 911 to report a stabbing. When officers arrived, they located the man who had lacerations to his hands. They found his wife in the basement with multiple stab wounds. They were flown to two different hospitals and admitted with serious injuries. Detectives responded and after further investigation learned the woman's husband suddenly attacked his wife while she was sleeping. He bound her ankles in shackles, handcuffed her, and then stabbed her repeatedly over the course of hours. He later called 911 and indicated he and his wife had been stabbed.
Armando Quispe Rodriguez, 45, of Bryans Road
, was arrested on March 26, immediately after he was released from the hospital. He was charged with attempted murder, first-degree assault, false imprisonment, and other related charges. His wife is still in serious condition. Det. J. Elliott is investigating.
ARGUMENT LEADS TO ASSAULT: On March 23 at 9:59 a.m., officers responded to a barbershop in the 2900 block of Shasho Place in Waldorf for the report of a stabbing. Investigation showed two employees of the shop were involved in an alteration with each other when they both produced knives and stabbed the other. One of the subjects fled to a nearby urgent care center and was subsequently transported to a hospital. The other subject fled to his house and later received treatment. None of the injuries were life threatening. The investigation is ongoing. Det. B. Buchanan is investigating.
CCSO TRAFFIC OPERATIONS UNIT INVESTIGATING FATAL ACCIDENT ON PLAZA DRIVE: On March 19 at approximately 7:15 p.m., a vehicle was stopped in the westbound lane on Plaza Drive at Western Parkway. Another vehicle travelling in the same direction struck the stopped vehicle in the rear. Citizens who witnessed the collision stopped to render aid. The driver of the striking vehicle, identified as
Guillermo Sanchez, 64, of Waldorf
, was transported to a hospital where he was pronounced deceased. The driver of the stopped vehicle was uninjured. The cause of the crash is under investigation. Officers are asking anyone who witnessed the crash or stopped at the crash site to render aid to please call 301-932-3062 or 301-932-2222.
CRIME SOLVERS OFFERING CASH REWARD FOR INFORMATION LEADING TO IDENTITY OF ROBBERY SUSPECT: Charles County Crime Solvers is offering a cash reward of up to $1,000 for information leading to the identity of a robbery suspect. On March 21 at 2:09 p.m., officers responded to Drive-In Liquor located in the 10600 block of Crain Highway in Faulkner for the report of a shooting. When officers arrived, they found a store clerk with a gunshot wound to the arm. The clerk was transported to a hospital with injuries that were not life threatening. Investigation revealed a male suspect entered the business armed with a handgun. He demanded money and then began stealing cash and cigarettes. As he was doing so, the gun discharged striking the clerk. Before the suspect fled, he sprayed the victim in the face with pepper spray. The suspect ran across the highway to a vehicle that was described as an older model passenger car, possibly orange in color. The suspect is about 5'10" in height and appears to have a thin build. Detectives obtained photos of the suspect from a surveillance camera and ask anyone with information to contact Detective C. Gregory at (301) 609-6507. Tipsters who want to remain anonymous may contact Charles County Crime Solvers at 1-866-411-TIPS. Tips can also be submitted online at
www.charlescountycrimesolvers.com
or by using the P3Intel mobile app, which can be found in the Android Store and Apple store by searching P3tips.
Charles County Crime Solvers offers rewards of up to $1,000 for information that leads to the arrest or indictment of a person responsible for a crime in Charles County. Anyone with information about an unsolved crime or the location of a fugitive may contact Charles County Crime Solvers by calling 1-866-411-TIPS, texting CHARLES + the tip to CRIMES (274637) or submitting tips online at tipsubmit.com. All individuals who provide tips through Crime Solvers will remain anonymous.
For the current list of crime solvers cases in southern Maryland, see so.md/mostwanted
Disclaimer: In the U.S.A., all persons accused of a crime by the State are presumed to be innocent until proven guilty in a court of law. See: so.md/presumed-innocence. Additionally, all of the information provided above is solely from the perspective of the respective law enforcement agency and does not provide any direct input from the accused or persons otherwise mentioned. You can find additional information about the case by searching the Maryland Judiciary Case Search Database using the accused's name and date of birth. The database is online at so.md/mdcasesearch . Persons named who have been found innocent or not guilty of all charges in the respective case, and/or have had the case ordered expunged by the court can have their name, age, and city redacted by following the process defined at so.md/expungeme.