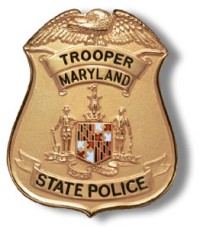 PRINCE FREDERICK, Md.
(March 26, 2018)—The Prince Frederick Barrack of the Maryland State Police (MSP) today released the following incident and arrest reports.
POSSESSION OF MARIJUANA AND DRUG PARAPHERNALIA: On 3/23/2018 at 5:49 pm, Corporal Esnes stopped a vehicle for traffic violations on Auto Drive in Prince Frederick. Trooper First Class Matthews arrived to assist. A strong odor of raw marijuana was emitting from within the interior of the vehicle.
Curtis E. Brent, 26, of Prince Frederick
, was found to be in possession of over 10 grams of marijuana and drug paraphernalia. Brent was arrested and incarcerated at the Calvert County Detention Center.
BURGLARY, DESTRUCTION OF PROPERTY, POSSESSION OF SUBOXONE: On 3/26/2018 at 12:13 am, Trooper First Class Palumbo responded to the Holiday Inn in Solomons for a reported burglary and destruction of property. An off-duty trooper working secondary employment reported observing
Joseph A. Watson, 26, of Huntingtown
, attempt to remove an outboard engine from a boat. TFC Palumbo continued the investigation and found while attempting to remove the engine, Watson had caused scratches to the engine. Watson was arrested for the attempted burglary and destruction of property. He was transported for incarceration at the Calvert County Detention Center. A secondary search at the Detention Center revealed possession of Suboxone.
DESTRUCTION OF PROPERTY: On 3/20/2018 at 10:34 am, Trooper Backus responded to the 2200 block of Adelina Rd. in Prince Frederick for a report of destruction of property. The victim reported scratches in the form of a cross on her vehicle. The vehicle had been washed the previous day and no scratches were on the vehicle at that time. Investigation reveals that the scratches had been placed on the vehicle either at the Giant or Walmart in Prince Frederick. Investigation continues.
DUI Arrests
Samuel C. Alexander, 31, of Lusby, arrested on 03/23/2018 @ 05:42 pm by TPR.
Jeffrey M. Jordan, 37, of St. Mary's City, arrested on 03/24/2017 @ 04:55 pm by TFC J. Warrick
Justin M. Reynolds, 26, of Annapolis, arrested on 03/25/2017 @ 02:10 am by TFC J. Palumbo
For the current list of crime solvers cases in southern Maryland, see so.md/mostwanted
Disclaimer: In the U.S.A., all persons accused of a crime by the State are presumed to be innocent until proven guilty in a court of law. See: so.md/presumed-innocence. Additionally, all of the information provided above is solely from the perspective of the respective law enforcement agency and does not provide any direct input from the accused or persons otherwise mentioned. You can find additional information about the case by searching the Maryland Judiciary Case Search Database using the accused's name and date of birth. The database is online at so.md/mdcasesearch . Persons named who have been found innocent or not guilty of all charges in the respective case, and/or have had the case ordered expunged by the court can have their name, age, and city redacted by following the process defined at so.md/expungeme.